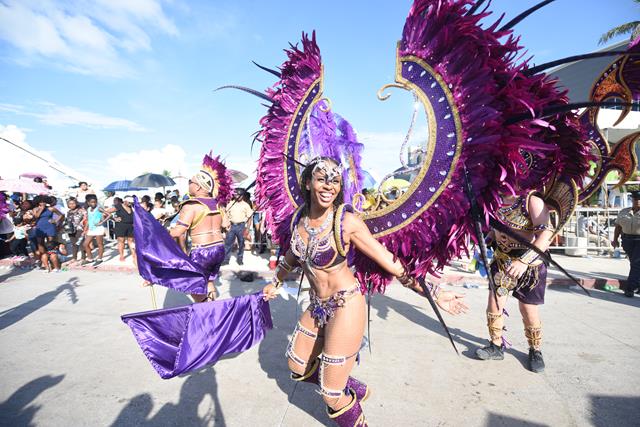 This year, Belize observes its 37th year of freedom and independence with a day full of activities, colorful street parades, lively music and a celebration of authentic Belizean cuisine across its distinct regions. 
Not only does the country shine in red, white and blue throughout the month of September, but visitors also get to experience local festivities – like paint-throwing street parties and a kaleidoscope of colors complete with feathers & glitter, and swaying hips dancing to the Belizean beat. If this still doesn't capture your interest, here are a few other things to look forward to this month in Belize: 
Battle of St. George's Caye Day – Catch various ceremonies, parades and other fun activities on September 10 at the Belize City Memorial Park in an event that commemorates the battle on St. George's Caye that Belize won against the Spaniards in 1798. 
Carnival – A celebration wouldn't be complete without a much-awaited parade filled with color, music, parade floats and lots of street dancing! Belize's Independence is always celebrated in style so make sure to cop a good spot that has some shade from the sun and a good view of all the dancers and floats. 
Pan Yaad – Belizeans are proud of their local talents more than anything. On September 16, watch one of the most highly-anticipated steel band concerts that graces the Marion Jones complex and see local talent beat on harmonious steel pans prompting a different kind of spiritual awakening. 
Independence Day (September 21) – On Independence Day itself, the entire country shares one pulsating rhythm; from parades in Orange Walk to parties in the city.  
Get to know more about the rich history of Belize, their celebration of independence, and the roaring festivities that await everyone from the coasts of Punta Gorda to the beaches of Ambergris Caye.