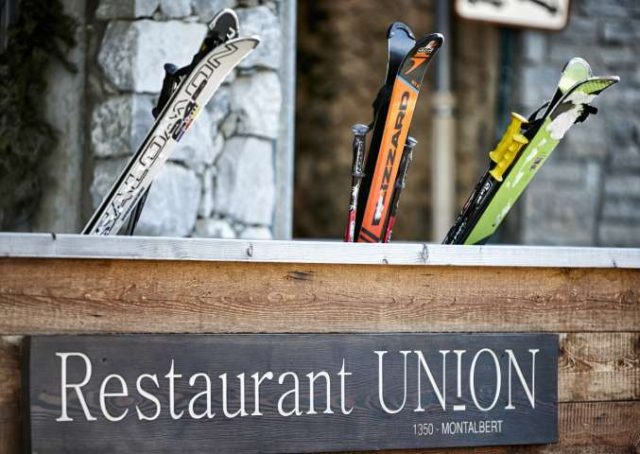 UNION restaurant in La Plagne Montalbert is Phil Howard's "home from home" in the Alps. His wonderful Michelin- starred Elystan Street in London's Chelsea certainly draws the crowds for its seasonal, creative and devourable dishes; and, as you'd expect, Phil's UNION is no less impressive for its seasonal food, which strays from the path of usual Alpine fare.
Expect hand cut strozzapreti with black truffles and salad of octopus, puntarella, anchovy, chilli and orange on the menu in the impossibly pretty Alpine village of Montalbert. Phil has put Connor Commins (ex Elystan Street) in charge of the kitchen, keeping a serious hand-in himself and cooking there on his frequent trips to the Alps; front of house, Joe Hewitt is the face of UNION for lunch and dinner crowds. In its 6th season, UNION is on any discerning foodie's and enthusiastic diner's speed   dial, drawing in local crowds from neighbouring La Plagne, Les Arcs and Peisey-Vallandry, but also further afield from the Trois Vallées and Espace Killy, the renowned bookends of the Tarentaise Valley. There are 9 major ski resorts within an hour of this gastronomic gem: Val d'Isère, Tignes, Sainte Foy, La Rosière (linking into Italian resort, La Thuile), Les Arcs, La Plagne, Méribel, Courchevel and Val Thorens), so a Ski A La Carte devotee would be well served by visits to UNION.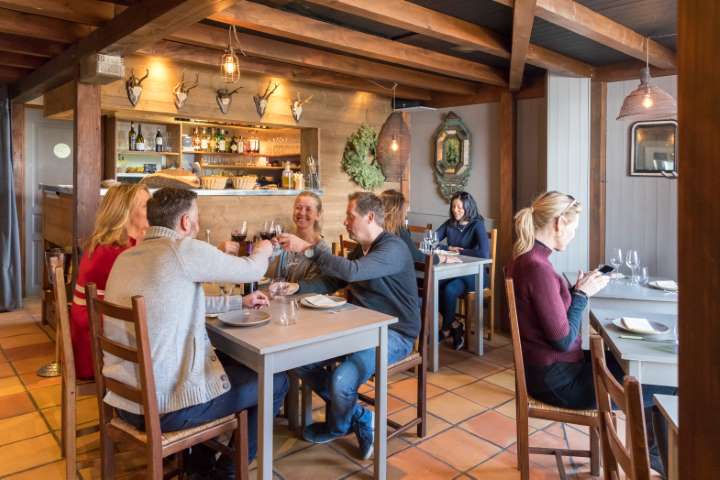 Phil's partner at UNION is local ski afficionado Martin Cuchet, who has been a resident of Montalbert for many years. Martin's knowledge of the area is second-to-none and this killer combo of French mountain man, running the village's main ski shop and British Michelin starred chef, intrepid skier and Montalbert resident, add an extra dimension to UNION and all it has to offer.
Doors will open on Saturday, 17 December and close on Saturday, 15 April (after dinner service). A 25-seater terrace allows guests to sun themselves from February onwards (weather permitting) at lunchtime, with an intimate cosy corner outside the restaurant where guests can huddle up and eat al fresco in the colder months of December and January.