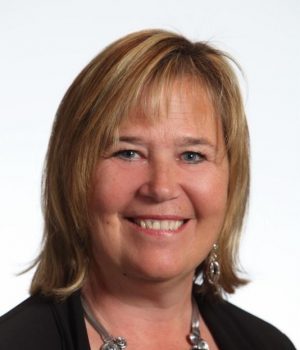 Watermark Beach Resort's General Manager and VP of Business Development, Ingrid Jarrett, has been named one of Canada's most powerful women by the Women's Executive Network (WXN) at their annual 'Top 100 Awards'. As a recipient of the prestigious RBC Champions award category, Jarrett received recognition for making a distinct and describable difference to the advancement of women in the Canadian workplace.
Announced today (November 22, 2017) in Toronto, Ontario, 'Canada's Most Powerful Women: Top 100 Awards' celebrate the professional achievements of strong female leaders in private, public and not-for-profit sectors across the country. The awards honour remarkable women in nine different categories, highlighting those who fearlessly push boundaries in their careers, amongst peers and for their communities.
As winner of the RBC Champions Award, long-time travel and hospitality veteran Jarrett was judged on the criteria of her position as a role model, impact on other women, influence as a change agent and demonstration of community service. Having spent over two decades building solid partnerships and boosting tourism for the South Okanagan and across BC, she is an accomplished industry pro who brings intense passion each day to her role at Watermark Beach Resort. Recognized as an innovator by both her colleagues and the industry, her core team comprises a strong female presence. Jarrett's belief in the equal power of women provides a foundation for those she has mentored, with many now in leadership positions in some of the top corporate hotels in North America.
"I believe we all have the power to make a difference in the world, and make a difference for each other. Focusing on what is possible fuels positive change," Jarrett says. "Winning this award, and being recognized as a member of the Women's Executive Network, is an honour and privilege. It's incredibly inspiring to be acknowledged among such esteemed colleagues and powerful female leaders, and celebrating the power of women in the workplace is something I'm proud to be part of."
Jarrett's impressive resume boasts experience at many of BC's top hotels and organizations including Fairmont Hotel Vancouver, Fairmont Palliser, Fairmont Hotel Macdonald and Fairmont Empress. She was also a key driver for the development of boutique hotels and resorts across the province, such as Nita Lake Lodge, Blackrock Oceanfront Resort, The Oswego and L'Hermitage. In addition to her role at Watermark Beach Resort, she runs her own successful consulting firm, Ingrid Jarrett Management, which provides leadership and strategic business development to tourism and hospitality companies. Highly involved in BC's tourism community, Jarrett currently serves on the board of Destination Osoyoos; is vice chair of the Marketing Advisory Committee for Destination BC; and past chair of the BC Hotel Association (only the second female in 100 years to hold this position). Through her consulting, Jarrett travels locally, nationally and internationally for various public speaking engagements, presenting on topics ranging from economic development to tourism, hospitality and marketing.
Jarrett's passions are deeply rooted in growing the South Okanagan's culinary and agricultural tourism and have seen her partner with local producers and growers as the Convivium President for Slow Food Thompson Okanagan; as well as become a member of the national board for Slow Food Canada. One of her most valued causes is the regeneration of the Okanagan Sockeye Salmon and its ecosystem, working hand-in-hand with the Okanagan Nation Alliance. In support of this significant indigenous movement, Jarrett has presented twice at the Slow Food International conference in Italy, and educates resort guests and employees through Watermark's innovative Hands on Harvest – a certified Canadian Signature Experience that advocates local producers, native ingredients and farm-to-table fare.