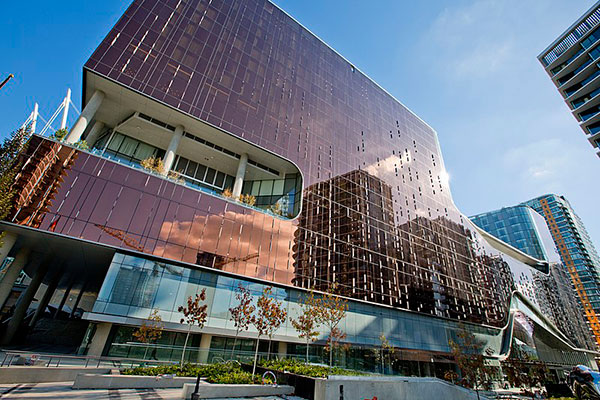 Canada is known for its beautiful scenery and a must-see country on any traveler's bucket list. Some famous names have originated from Canada as well, people that are well known on social media, in movies, and music.
One of the most diverse regions in Canada is Vancouver. This picturesque destination is located snuggly between the mountains and the ocean. Vancouver is located in British Columbia and should be a stop for any traveler looking for an immersive Canadian experience. Vancouver has one of the most diverse populations in Canada, with a rich history and amazing attractions.
History, Culture, and Film production
Vancouver has a rich history and has built itself up and developed various types of cultural activities and attractions. Given that the region was inhabited by Native Americans (referred to as the First Nations), there are various museums and landmarks to visit. These venues hold significant value in the region
The establishment of a trading post in the 1800s is the main reason why the region has so much diversity and open-minded culture. Furthermore, the scenery offers a unique opportunity for the film industry. Vancouver is extremely cosmopolitan and shows in its people as well as the physical attributes. Visiting Vancouver could see you being stopped for a film or TV show being shot in the area.
Given the cosmopolitan nature of the city, tourists may discover a sense of comfort that is familiar, but they won't even know why. Food is a big part of the culture and goes without saying when it comes to Vancouver. Many chefs grew up surrounded by several different cultures and influences, there is bound to be a mash-up when it comes to cuisine. Any visitor to Vancouver needs to make sure that the seafood is sampled. Vancouver residents are proud of where the food comes from and often list the source for all the ingredients in their meals.
Outdoor Activities and Heritage
The film industry is not the only business to benefit from the scenery and location of Vancouver. There are plenty of outdoor activities, day trips with the family in the forest, and museums to visit. Visitors can rent a bike and ride the bike trails in Stanley Park, indigenously known as Xwayxway. Take a tree tour and learn about the connection between the people and the earth.
While in Vancouver, pay a visit to the local galleries and museums as well. Learning about the heritage of the region is sure to give any visitor a better understanding of why there is a sense of comfort for any tourist that visits.
Kayaking is a common activity for many Vancouver residents. If life on the water is something appealing, then taking a trip on a kayak through the city and the surroundings is something that shouldn't be missed.
With the mountains in such close vicinity, hiking is one of the most popular outdoor activities. Most of the hiking trails also serve as biking trails. Hiking on every skill level can be enjoyed in Vancouver. This also includes day hikes or hikes spanning days. The longer hiking trips will of course come with camping, just an additional bonus.
During winter, it can get pretty cold. This opens up the mountains, to enjoy skiing, sledding, or snowboarding.
Entertainment in the City and its surroundings
The outdoor lifestyle is not the only thing to do in Vancouver. Other forms of entertainment are rife within the city as well. With diversity, comes creativity and Vancouver boasts several theaters for the performing arts.
Canada is well-known for its premium gambling venues and Vancouver has a few locations for any gambler to try out. In the downtown area of Vancouver, Parq Vancouver Resort & Casino can be found looking pretty and ready to entertain with hundreds of games on offer and amenities that are sure to entertain the weary traveler for hours on end.
If you prefer calmer, more rural areas for your entertainment, as people tend to be more down to earth and relaxed than in the big city, Chances Abbotsford can be a great alternative as well. This establishment offers you Slots and Bingo in addition to a solid dining experience at Red 21 Tap and Grill.
The Greater Vancouver area definitely rocks and is worth being explored!