Looking for the new dine in experiences or need a go-to list of Miami's quintennial restaurants? Zuma Miami (celebrating 10+ years) famous Saturday/Sunday buffet brunch and all you can drink bundles is the place to be where servers deliver spicy brimaki, nigiri sushi platters, watercress salads, robatayaki beef skewers, and other tavern specialty cold and sushi. Saturday has a new "non-alcoholic" option.
What about when you cannot get a reservation? Or want to enjoy from the comfort of your home? MR CHOW (also open 10+ years) offers a "Pop Bento Box"' features their most popular dishes including fresh lobster with ginger, fiery beef, home style dumplings, shanghai cucumber and a side of special rice.
Where to Eat in South Florida
Best Dine In
Ambersweet at The Confidante Miami Beach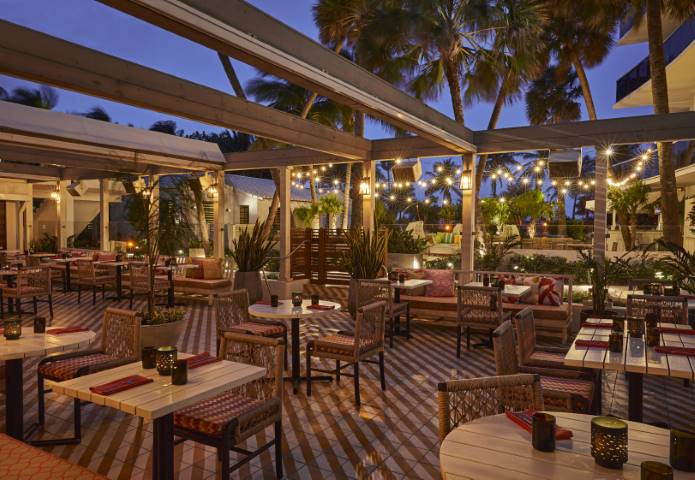 Ambersweet at the Confidante Miami Beach is the newest dining destination in mid-beach, designed to honor the Magic City's retro-glam heyday. The restaurant is named for the vibrant Ambersweet fruit, which is equal parts grapefruit, tangerine and sweet orange and grown only in Florida. Executive Chef Armando Diaz, pays tribute to the restaurant's name infusing fresh locally sourced ingredients into each dish. The outdoor terrace is the "IT" place to dine in mid-beach, steps from the ocean under the moonlight. Ambersweet is open for breakfast, lunch and dinner service. Adjacent to Ambersweet is The Lounge at The Confidante Miami Beach, offering an extensive cocktail and bites menu. The Lounge's standout retro and handcrafted cocktails are carefully created with house-made syrups and aromatic ingredients, along with playful garnishes such as a rose-shaped ice sculpture and an ice sphere with a hammer to crack.
Buya – 250 NW 24th St, Miami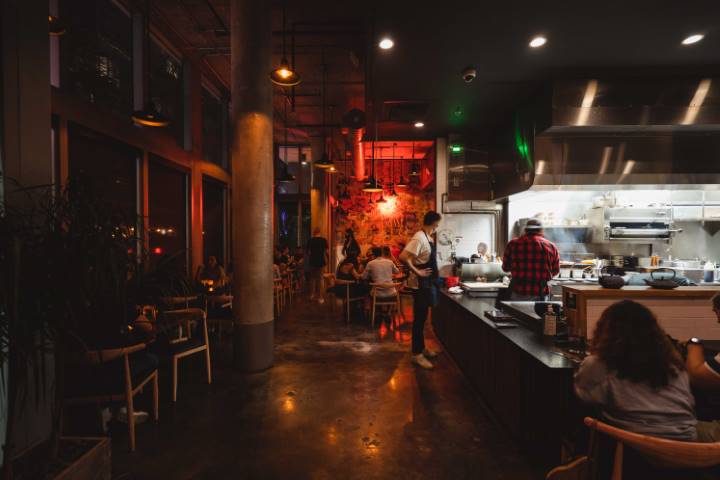 Buya Wynwood (means "small fire"), from the former KYU founders Chef Michael Lewis and Steven Haigh who partnered with friend and restauranteur, Michael Sponaugle, is a NEW izakaya concept (informal Japanese bar) that serves quality street food and fun alcoholic drinks (did someone say SAKE JUICE BOXES?). Typically known as casual places for after-work-socializing, the menu focuses on flavorful shareable dishes including kushiyaki and yakitori dishes, as well as, "Super Rad" menu items like a tempura beech mushroom, pork belly buns and karagee chicken to name a few. Open for lunch, dinner and Saturday/Sunday brunch, guests can enjoy the open kitchen, where dishes are grilled over binchotan charcoal, and very grungy, 90's street style design vibe – the restaurant is adorned with tons of trinkets from numerous travels, a hand painted graffiti mural, and even has a hidden eatery/cocktail den. What more? A HIDDEN DEN where guests can expect to see a Japanese soul food eatery mixed with a Wynwood vibe. Shhhh, we won't tell….
BurgerFi – multiple locations throughout the USA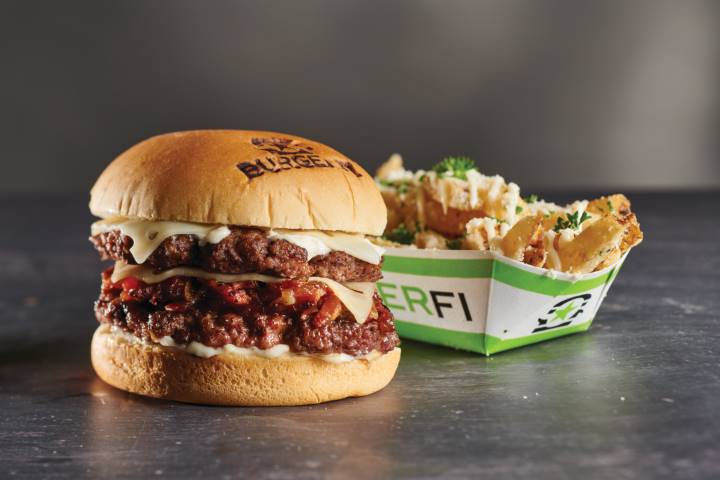 Celebrating 10 years in the business (EST in South Florida in 2011), BurgerFi is among the nation's fastest-growing better burger concepts with approximately 119 BurgerFi restaurants domestically and internationally. The concept is chef-founded and is committed to serving fresh food of transparent quality. BurgerFi uses 100% American angus beef with no steroids, antibiotics, growth hormones, chemicals or additives. BurgerFi's menu also includes high quality wagyu beef, antibiotic and cage-free chicken offerings, fresh, hand-cut sides and custard shakes and concretes. BurgerFi was named QSR Magazine's Breakout Brand of 2020, placed in the top 10 on Fast Casual's Top 100 Movers & Shakers list in 2020, was named "Best Burger Joint" by Consumer Reports and fellow public interest organizations in the 2019 Chain Reaction Study, listed as a "Top Restaurant Brand to Watch" by Nation's Restaurant News in 2019, included in Inc. Magazine's Fastest Growing Private Companies List, and ranked on Entrepreneur's 2017 Franchise 500. To learn more about BurgerFi or to find a full list of locations, please visit www.burgerfi.com.
Estiatorio Ornos – 19565 Biscayne Blvd Ste 946, Aventura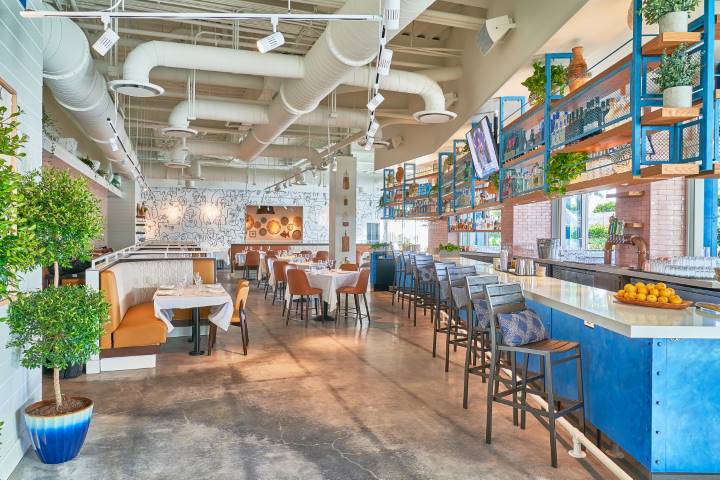 Guests can escape to Greece with the award-winning MINA Group who introduces its first Greek concept to South Florida, Estiatorio Ornos. Bringing to life the sensory pleasures of a trip to the Greek Isles – delectable fresh fish, beloved Mediterranean specialties, and genuine Greek hospitality – in an approachable, friendly environment everyone can enjoy. Led by award winning Chef Michael Mina and Las Vegas' dynamic duo – Girair "Jerry" Goumroian and Chef Nikolaos Georgousis, the new 160-seat neighborhood restaurant includes a beautiful outdoor oasis and marks the first-of-its-kind restaurant opening in the area offering traditional, simplistic yet flavorful Greek cuisine. Bringing a cultural, fun experience from the islands, transport to Greece with this one-of-a-kind restaurant. 
MILA Miami — 1636 Meridian Avenue Rooftop, Miami Beach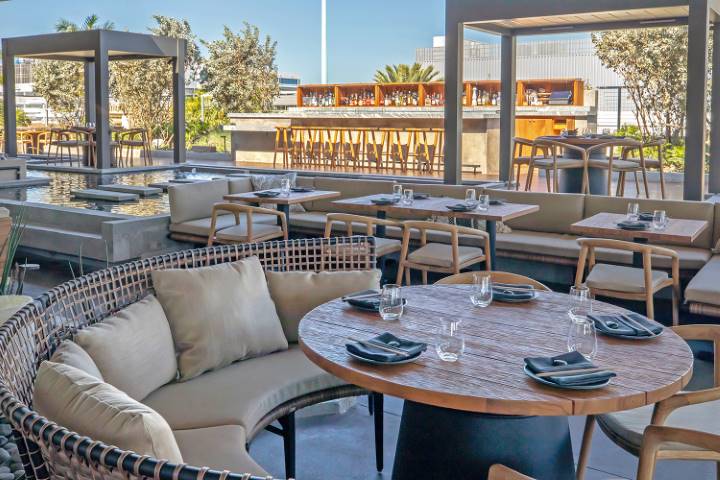 Located in the heart of South Beach, MILA Miami (250-seat rooftop restaurant) has become the "it" location in Miami with an energetic setting and new inventive, upscale "MediterrAsian" menu. Transporting diners on a culinary journey throughout the shores of the Mediterranean and Japan, the restaurant was inspired by the co-owners' – Gregory and Marine Galy – travels and experiences throughout the years. Living up to its mantra "joie de vivre" (in translation, "joy of living"), the chic Bohemian enclave restaurant embraces Miami's unique vibrancy by pairing an elegant dining experience with a magical, glamorous nightlife. The star-studded culinary team has attracted locals, international visitors, celebrities and an A-list crowd with menu favorites, including miyazaki wagyu, olive wagyu and ohmi wagyu all imported from Japan, as well as other signature staples such as black rock lava grilled prime filet, beef short rib 'kalbi,' foie gras & uni diver scallop, truffle rossejat, and more.
MR CHOW – Miami – 2201 Collins Ave, Miami Beach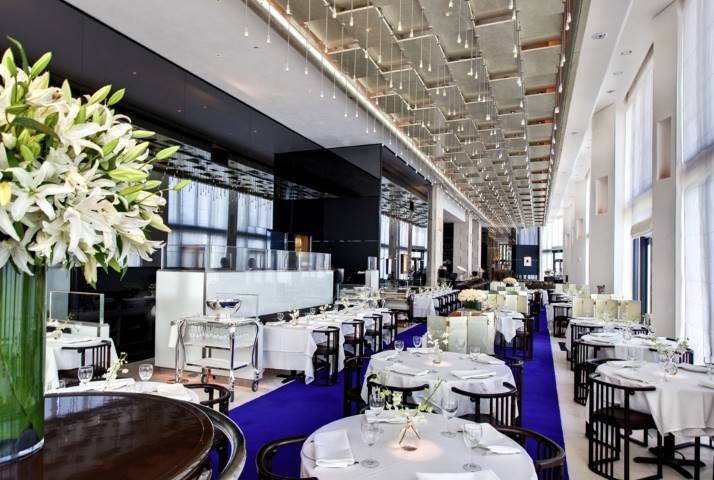 Opened in August of 2009 in the "W" Hotel South Beach, MR CHOW's international clientele have found its classics here along with new and creative recipes. The stunning dining room is centered by a unique 123 foot Gold-leaf and Swarovski crystal chandelier designed by Michael Chow. Located directly at the beach, the restaurant features indoor and outdoor private rooms, a spacious outside dining patio and interior bar and lounge.The Executive Chef is Hing Fung Matt Chan. Native of Hong Kong, China, Chef Matt began his culinary career in 1992 with intensive training as an apprentice chef in "Pine and Bamboo Mansion" which is a well known Beijing Cuisine restaurant. Since then, Chef Matt led various fine dining establishments such as Peking Garden Restaurant, Shanghai Garden Restaurant and Sichuan Garden Restaurant. Chef Matt has been a long-standing member of the MR CHOW team since his inception in 2009. MR CHOW's menu is a combination of old authentic Beijing & Original Recipes. Chicken Satay, MR CHOW Noodles & Ma Mignon all were created by our passionate & skillful chefs. On the Menu is one of the best prepared Beijing Duck in the world.
Zuma Miami – 270 Biscayne Blvd Way, Miami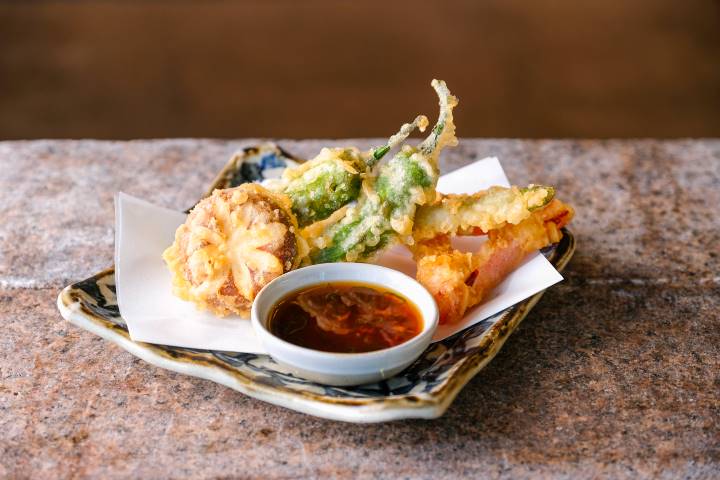 Chic, minimalist hotspot and local favorite that overlooks the Miami River, Zuma Miami offers an internationally acclaimed style of modern and contemporary Japanese cuisine in the heart of Downtown Miami. The Miami location was the first US location and has been open for over 10 years. Featuring a sophisticated cuisine philosophy that calls for flavorsome dishes (inspired by the informal Japanese dining style called izakaya) within a fun and vibrant environment, whether you are looking to casually scope out the A+ celeb scene at the lounge, hang out at the bar, discover dockside dining at the coveted terrace tables, taste a little bit of everything during its weekend brunch, or enjoy the newly renovated PDR and private riverfront terrace, Zuma Miami brings founder chef Rainer Becker's vision to life while being at the epitome of the world's chicest scene-and-be-seen.