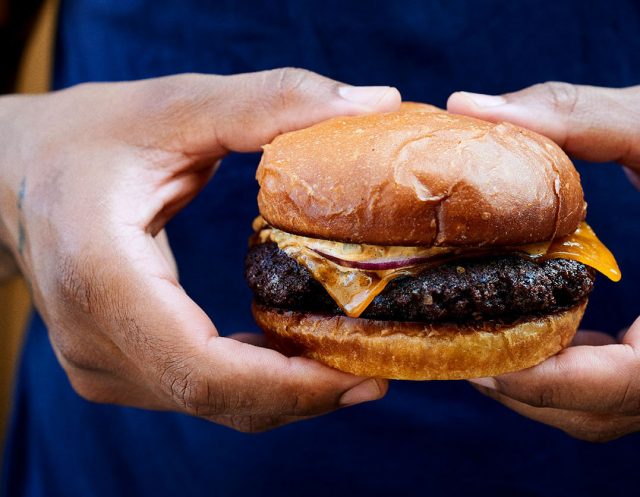 This time last year, Noma in Denmark had a three-month-plus waiting list for a table. Widely considered one of the best restaurants on the planet, chef René Redzepi's experimental flair had earned the Copenhagen hotspot two Michelin Stars and created a buzz around New Nordic cuisine.
Then the global coronavirus pandemic hit, bringing the shutters down on businesses worldwide. Noma lay dormant for two months, but with Denmark's restrictions easing, the resourceful restaurant has dug deep to find a new way of welcoming guests back.
Gone are the 20-course, wallet-busting menus that Noma was famed for. Instead, diners are given just two choices; either the classic cheeseburger, made with dry-aged bavette steak and presented in a freshly baked potato bun, or the veggie option made from quinoa and glazed with fermentation liquids. By fine dining standards these burgers are a bargain, costing around a 20th of the price of the Noma seafood menu that they have replaced. There's talk of more dishes and snacks being added to the menu in the coming weeks, as locally sourced ingredients spring into season.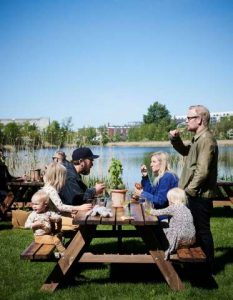 Meals in the main restaurant have been switched to alfresco dining, with guests eating and drinking at picnic tables in the gardens overlooking a scenic lake. The reservation system was also been scrapped, replaced with a drop-in only system.
With accessible prices and zero waitlist, the hope was that locals who haven't yet visited would be enticed into stopping by. Denmark's borders are currently closed to international travellers, so the domestic market remains key to its success. 'We are eager to connect with our community, and to celebrate summer in the best (and safest) way we can' Chef Redzepi said in a statement.
However popular this new venture might be, don't expect a chain of Noma-burgers any time soon. The metamorphosis into a casual burger and wine bar is just a temporary solution. Much like a soft opening, Noma's reincarnation is a chance for the restaurant to get the kitchen team up and running and for the staff to adjust to the new government guidelines. This phased return is expected to last around seven weeks, before the renowned restaurant officially reopens in a more familiar form later in the summer.
All eyes are currently on the gastronomy pioneers such as Noma, trialling ways to make their business' work in this new normal. Already relying on thin profit margins, the pandemic has hit restaurants and bars particularly hard. Many are seeking innovative ways to keep their heads above water, with restaurants turning into temporary greengrocers and upscale eateries operating as takeaways.
It's not just Danish minds that are focussing on how to navigate public spaces. Amsterdam's Mediamatic ETEN restaurant are seating guests in 'quarantine greenhouses' overlooking the canals, while Bord för En in Sweden is a one-table restaurant in an open field, with food delivered via a washing line – taking social isolation dining to the extreme. Over in Virginia, The Inn at Little Washington restaurant has come up with a unique way to beat loneliness whist socially distancing dining, by placing mannequins in the empty chairs.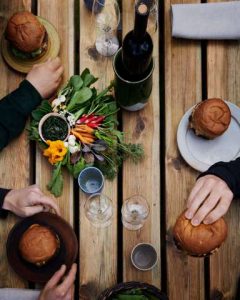 As the hospitality world emerges from lockdown, the new challenge will be balancing the guidelines with creating the kind of atmosphere that has customers coming back for more. Creating a safe environment, that also avoids feeling sterile and alien to diners, will be the next obstacle for many establishments as they seek out ways to welcome people back through their doors.
Thankfully it looks like the Noma opening managed to do just this. By 6pm on day one of resumed service, they had served up a staggering 1,200 burgers. Many of their guests had spent weeks house-bound and were grateful to breathe the fresh air, feel a little more connected and be served a meal that they hadn't had to cook themselves – which is a big win for this resilient Danish legend.
For more information on Noma, visit noma.dk and for Denmark visit visitdenmark.com.