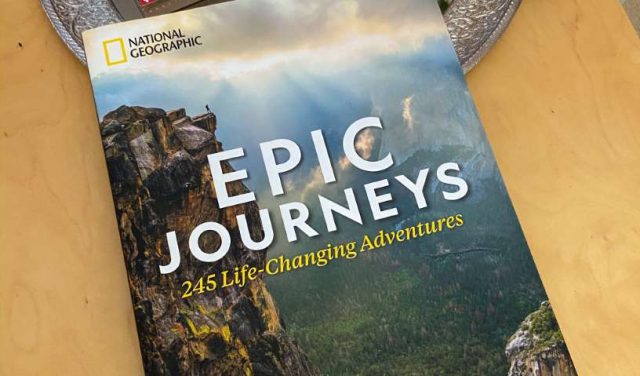 Picture yourself on the adventure of a lifetime … what do you see? Are you kayaking with beluga whales? Dogsledding in Greenland? Ziplining across the Norwegian coastline? Or perhaps climbing the highest limestone ridge in Romania?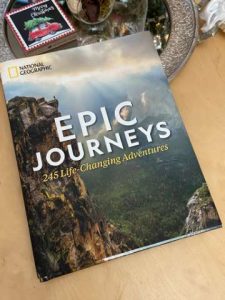 The iconic National Geographic brand proudly delivers readers a curated bucket list of life-changing adventures from across the globe with its latest title, Epic Journeys.
With a foreword written by the editor-in-chief of National Geographic Travel, George Stone, this one-of-a-kind travel treasury — jam-packed with hundreds of jaw-dropping pages and 440 vivid photographs — seamlessly blends adventure with cultural experiences, such as going on a safari through Madagascar or visiting the ruins of Buddhist temples after sea kayaking the warm waters of Vietnam. Each of the 225 adventures in this inspirational guide reveals the planet's best destinations for hikers, skiers, divers, rafters and more.
With the goal of leading travelers to new heights of exploration, the book features dozens of "top 10" lists that cover everything from the world's best hiking trails to the top wildlife parks — providing adventure-seekers with everything they need to know to plan the ultimate trip, including what to see, when to go and what to do.
Whether you're a seasoned traveler or simply ready to live out your wildest dreams, this inspiring and comprehensive guide will take you on an unforgettable journey through the greatest adventures this world has to offer.
About George Stone
A National Geographic travelwriter and editor for 21 years, George Stone has written and edited award-winning articles, developed print and digital feature platforms that have extended National Geographic Travel's storytelling's reach to new audiences, and advanced the brand's mission to encourage readers to explore the world with passion, purpose and an ethic of conservation.
About the Book
Title: EPIC JOURNEYS: 225 Life-Changing Adventures
Author: National Geographic
Publisher: National Geographic
On sale: Oct. 22, 2019
ISBN: 978-1-4262-2061-6
Format: Hardcover
Images: 416 pages; 440 photographs