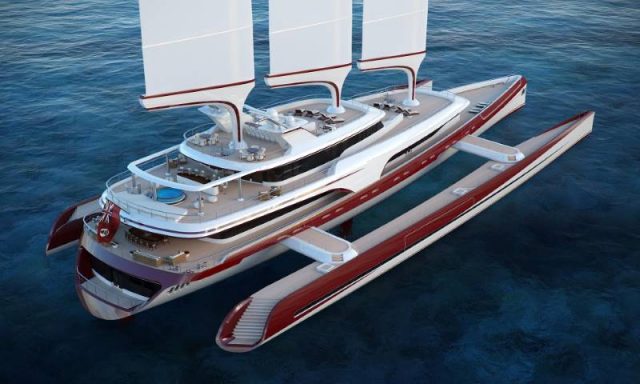 North America is a playground for yacht charters thanks to large waters, including lakes, keys, banks, and passages that are scattered across the continent from the Atlantic clear across to the Pacific. A cruise vacation offers an exceptional experience that you can never find on land. If you are planning a cruise vacation in North America, we have compiled a list of the best yachting destinations to help you plan your trip.
1. San Juan Islands, Washington
The San Juan Islands is one of the best island destinations in America and offers a boater's consummate playground with a good mix of natural beauty, rich history, secluded anchorages, and rare wild animals.
Top boating spots in San Juan include Sucia Island, Matia Island, Patos Island, Roche Harbor, Stuart Island, Spencer Spit, Lopez Island, and Rosario Resort, to name a few. There are also numerous activities to sample from in San Juan, including touring spot exotic goats along the coast of Spieden Island, an eerie mausoleum at Roche Harbor, and enjoying a seafood dinner on the deck at Roche Harbor.
In addition, with Seattle being so close by, you can turn a few-day yacht San Juans yacht charter into a one-week or two-week surf-and-turf getaway. Emerald Landing offers incredible Moorgate solutions along the Pacific Northwest, making your travel much more convenient.
2. Block Island, Rhode Island
Located just 13 miles between Newport and the Connecticut coastline, Block Island is a favorite destination for those seeking a silent place away from the busy mainland to unwind. The coastline is always a beehive of several activities and features the famous three-mile Crescent Beach, which is divided into three sections; Mansion Beach, Scotch Beach, and the Frederick J. Benson Beach.
For serious hikers and occasional strollers, the Greenway offers a peaceful retreat through a network of over 30 miles of rail. A private cruise around Block Island allows visitors to enjoy beautiful sceneries and incredible architecture. You can also enjoy activities such as bike riding, strolling, paddleboard, parasail, basketball, tennis, and charter fishing, among others.
3. Chicago, Illinois
Chicago is a windy city located on the southwestern bank of Lake Michigan and one of the most popular destinations for summer yacht charters. For yachters, activities to enjoy in Chicago include a sail out into Lake Michigan, a cruise down the Chicago River, or watch the amazing weekly Navy Pier fireworks.
The city has a well-established yachting business and culture with several privately-operated companies and several docking facilities like Belmont, Dusable, and Monroe Harbors.
4. Florida Keys
The Florida Keys offer a true pleasant sail with a tropical climate, fine breezes, and clear waters that make the place a good destination for yachters year-round. Fun activities include water skiing, snorkeling, diving, fishing, and sailing.
5. Inside Passage, British Columbia
If you are planning a holiday in Western Canada, cruising Inside Passage should be on your to-do list. A leisure cruise through the spectacular Inside Passage is one of the best experiences for sailing enthusiasts. From mountains, wilderness, teeming streams, and sandy beaches, there is so much to see and experience on cruise Inside Passage.
Endnote
Blessed with numerous water resources, North America is a haven for yachting exploration with enormous panoramas to enjoy.