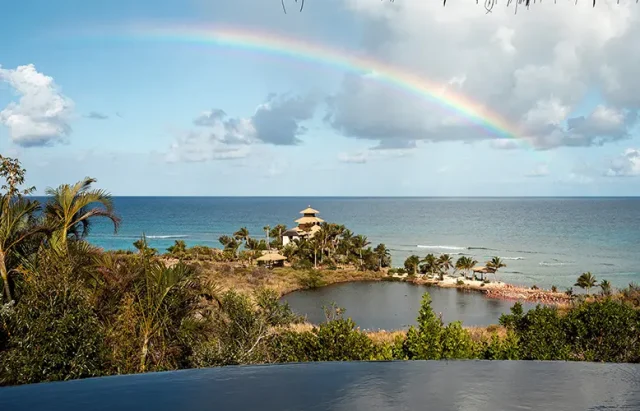 Necker Island, Sir Richard Branson's famed private island paradise in the British Virgin Islands, is one of the most exclusive resorts in the world. Primarily buy-out only, Necker opens up hotel style for a limited number of 'Individual Stays' throughout the year where discerning travellers can book an individual room, rather than renting the whole island. This year for the first time, Necker Island has added a period of 'Individual Stays' in December to welcome couples, or smaller groups of friends and families to the private island resort for a magical getaway through Christmas (or right before).
Guests can book one or more individual rooms on Necker Island between 11–26 December 2023. During a stay on the celebrated island everything is at your fingertips – white sandy beaches, luxurious accommodation, endless activities, awe-inspiring endangered wildlife, and exquisite food tailored to each guest are included in every stay.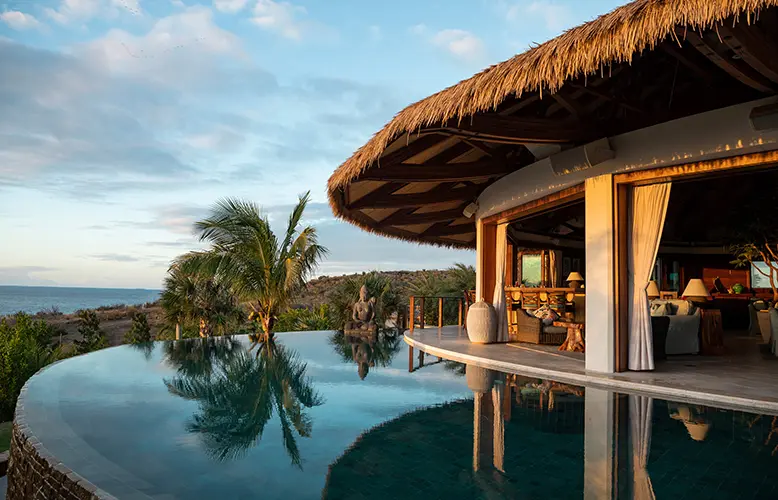 December Individual Stay Itineraries:
11–20 December: All of the legendary barefoot luxury experiences for which Necker has become known are included. Wellness lovers will enjoy activities such as yoga, Pilates, and meditation in breathtaking locations across the island. Wildlife enthusiasts can take a guided hike on the way to feed the lemurs, while learning about the island's 140 species of animals, and the conservation efforts to protect 70% which are facing extinction around the world. Guests can spend the days enjoying world-class water sports, cruising on boat rides, and on the famous Necker tennis courts, before cocktails and dinner at the island's most picturesque spots. Even take a sustainability tour of the island, showcasing all of Necker's current environmental initiatives striving towards 100% renewable energy.
20–26 December: Guests will find the same elements of exploration, fun and fitness on their itinerary, but with some extra special Necker-style moments weaved throughout in honour of the Christmas holidays — gingerbread house building at The Great House, famous sushi kayak, "Carol-oke," rum tasting, Santa meet-and-greet, beach olympics and maybe even a rare sighting of a Necker reindeer!
An itinerary for the kids: Each day kids gather at the Great House before a day of fun on the island with the Necker Squids club. From wildlife interactions, pool time, tennis games, and beach activities to Master Chef cookie, sushi and Pirate hat making, kids will have an adventure-packed holiday on Necker Island. While grownups can join in any activity they want, each day wraps at 5:00 p.m. for "Home Time," so that the rest of the day is for the whole family to come together and connect.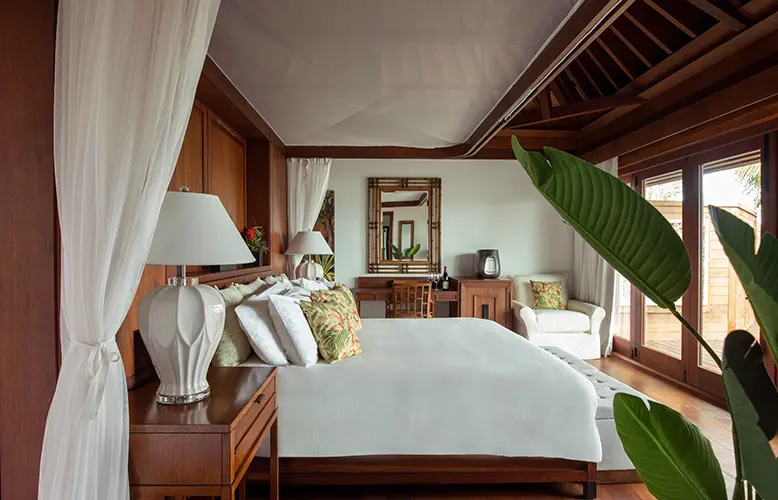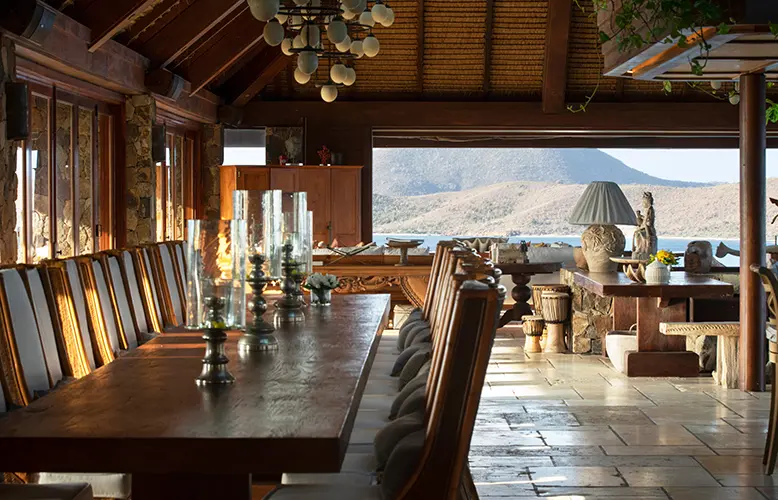 Whether you're choosing to stay on Necker right before Christmas or during, this will be a festive season never to forget. Do as little, or as much, as you'd like this December with an unprecedented festive escape to Necker Island.