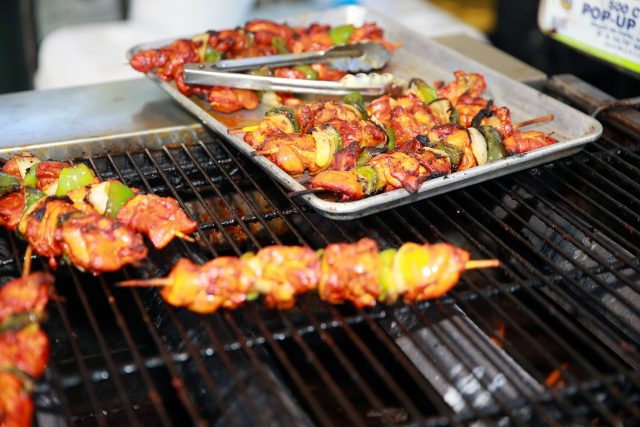 Jamaica is fast becoming a popular destination for food lovers and more visitors are interested in exploring the island's rich culinary heritage. The widespread "farm-to-table" trend has taken root and shows no sign of waning, showcasing the diversity of Jamaica's culinary offering.
"We're excited to see that Jamaica is now considered among the options for visitors looking for an epicurean getaway," said Donnie Dawson, Jamaica's Acting Director of Tourism. "The growth of the farm-to-table concept is especially significant as it promotes sustainability and the local agriculture sector. These authentic experiences add tremendous value to our tourism product and benefit not just the visitors, but our residents."
Whether visiting the capital city, the famed north coast or the laidback south coast, visitors can eat their way around the island enjoying these unique farm-to-table experiences.
KINGSTON
Begin your gastronomic journey in Jamaica's capital city of Kingston at one of the island's hidden culinary treasures, EITS Café. Located near Newcastle, in the Blue Mountain region, is EITS ("Europe in the Summer") café, part of the Mount Edge Guest House which is home to the Food Basket farm. The café has a rustic laid-back feel but serves gourmet European-Jamaican food, offering the best of both worlds. Most of the food served in the café is grown on-site at the Food Basket Farm, with the rest coming from neighbouring farms in the community. Since the food is sourced locally it is usually harvested within hours (or even minutes) of being served, offering a fresh "farm to table" experience.
OCHO RIOS
Guests at Jamaica Inn can get a firsthand farm-to-table experience by travelling with Executive Chef Maurice each Friday at 10:30 a.m. as he visits one of his favourite places in the area, the local Farmer's Market. There he shops for his weekly supply of fruit, vegetables and organic fresh herbs. While there, sip fresh coconut water during a special insider's Farmer's Market Tour of Chef's favorite farm stands. After shopping, return to the hotel to see what Chef has in mind for cooking that day. Enjoy a 30-45 minute cooking demonstration in the Upper Dining Room and discover how Chef Maurice uses the purchases from the market to whip up a delightful Jamaican-style farm-to-table dish.
Nearby in the community of Free Hill, on a 15-acre organic farm called Zionites, is Stush in the Bush, a tropical farm-to-table destination. Meals are prepared with farm vegetables grown from organic seeds and freshly made preserves, sauces, and dressings. The meals are prepared with passion by Lisa and Chris and represent a love story told through food, hospitality and love for the land. Due to the intimacy of the experience, reservations are mandatory.
Guests staying at an Island Outpost hotel can spend a day at Pantrepant, a working farm nestled on the banks of Jamaica's gentle Martha Brae River in the famous Cockpit Country. This lush, tranquil property, owned by Chris Blackwell, dates to the 1700s when it was carved from rolling hills and forests into a thriving sugar plantation. Farm-to-table events are held regularly at Pantrepant, which is a destination unlike any other: it is a home, a working cattle farm and an exquisite escape. The atmosphere is luxurious and laid back, where visitors can do as much or as little as they like: riding into the fields on horseback, exploring an ancient cave, observing cattle herding, hiking or just relaxing in an oversized hammock.
MONTEGO BAY
At Round Hill Hotel & Villas, they have a strong commitment to using locally grown, sustainable produce. This commitment extends to educating guests and staff, helping them develop a deeper understanding of the link between food consumed, health and well-being. They focus on both bringing in the freshest organic ingredients from local farming communities and preparing the meals using healthy practices. Even if you're not a guest at Round Hill, you can experience their farm-to-table dinner every Thursday and Sunday night, as these memorable family style dinners feature a wide range of delectable dishes the whole family will enjoy.
NEGRIL
On any visit to Negril, one of the activities on your checklist should include a trip with friends for lunch at Zimbali Retreats. The overall experience is sure to delight and while lunch is being prepared, feel free to take a guided tour of the seven acre farm with Clifford. Then Chefs Eli and Alecia will entertain while preparing a salad, soup and entree. Vegan and gluten free options are available and all of the ingredients are organic. So whether you are a seafood lover, meat lover or vegetarian, you will find something tantalizing that will satisfy your appetite. The quality of the food is superb and the presentation is always first class.
SOUTH COAST
Each month, on the Saturday closest to the full moon, Jakes hosts its farm-to-table dinners, set outside at one of Jamaica's first farms to convert to organic agriculture. The food is grown by Farmer Dool, from fields just down the road from Jakes. Visitors dine under the stars, in the company of fellow guests who travel to the South Coast from around the world or from other parts of the island. Groups range in size from about twelve to forty people. Visitors should contact the Jakes front desk team to confirm availability and to book a reservation.
For more information on traveling to Jamaica and to learn more about farm-to-table experiences, go to www.visitjamaica.com