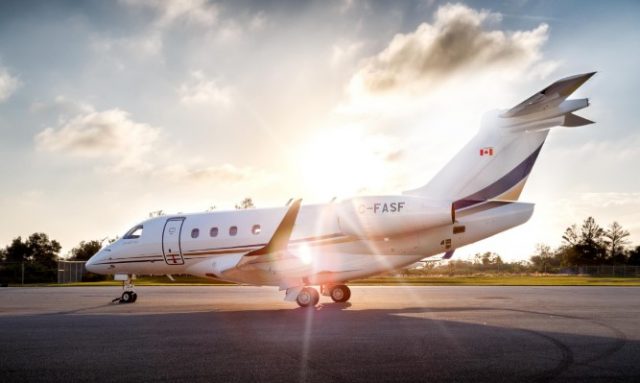 Fairmont Hotels & Resorts has partnered with AirSprint Private Aviation to debut "The Origin of Spirits," a new travel collection which leverages the convenience of private air travel to take guests into hard-to-reach locations, from island hopping in the Caribbean and Atlantic, to the agave fields of Mexico, to discover a whole new world of cocktail culture. Guests will sip, savor and sleep in ultimate luxury and comfort at iconic Fairmont properties around the world, while AirSprint ensures your vacation begins the moment you step on board your very own private jet.
"The Origin of Spirits" debuts with three bespoke and customizable packages: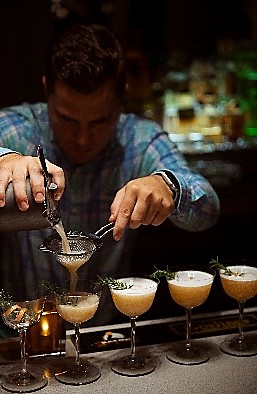 The Ultimate Rum Run is a one-of-a-kind Caribbean adventure exploring the rum cultures of Barbados and Bermuda. Featuring stays in luxury suites at Fairmont Royal Pavilion and Fairmont Southampton, highlights include: a private tour of St. Nicholas Abbey, producers of one of the world's finest rums; chef's tasting dinner at the 330-year-old Waterlot Inn, hand-paired by the master distillers at Goslings with Goslings Papa Seal, the heritage producer's limited edition, prestige expression; blending session with a master mixologist, during which each guest will create their own custom rum blend; exploration of the fragrance of rum, curated by Lili Bermuda Perfumery; island "rum runner" scavenger hunt by Twizy electric mini-car; and private chartered catamaran cruise with on-board chef and rum tastings. The package for eight guests starts at $185,000, based on double occupancy.*
The Perfect G&T (Gin & Travel) is a journey through gin's storied past and colorful present, through the world-renowned bars of London and into the English countryside. Ensconced in a river view suite at the iconic Savoy, A Fairmont Managed Hotel, guests will experience: a vintage gin tasting in the world-renowned American Bar, the oldest surviving cocktail bar in Britain; gin-infused baking masterclass with The Savoy's famed pastry chefs; three-course chef's tasting dinner with gin pairings in the Grand Divan at Simpson's in the Strand; afternoon tea in The Savoy's Thames Foyer, a world-famous feature of the hotel since it opened in 1889; and VIP behind-the-scenes experience at the Bombay Sapphire Distillery, including private Gin Cocktail Masterclass, interactive archive session charting more than 1000 years of gin history, and in-depth botanical discovery session with Bombay Sapphire's Horticulturist. Based on double occupancy for six guests, the package begins at $225,000.*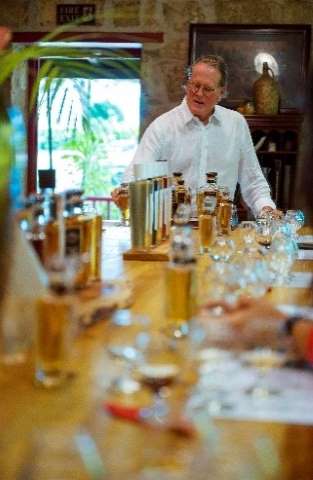 Tequila 'N' Take-Off promises an unforgettable adventure that melds the magic and mystery of Mexico with the lore of tequila. Featuring stays in luxury suites at Fairmont Scottsdale Princess and Fairmont Mayakoba, highlights include: a private tequila pairing dinner personally hosted by celebrity chef Richard Sandoval; one-of-a-kind tequila experience in the Jalisco highlands curated and hosted by the Tequila Goddess from Fairmont Scottsdale Princess, including a trip into the agave fields to meet the personalities behind some of the world's most renowned tequila; under the ground fiery dinner experience hosted on the El Camaleon Mayakoba Golf Course, featuring a four chef, four-course dinner paired by a Master Distiller, followed by entertainment under the stars; full day Van Dutch Yacht experience with on-board Chef and Tequila tastings; and tequila-infused treatments at Fairmont Mayakoba's Willow Stream Spa. Pricing for six guests starts at $320,000, based on double occupancy.*
Each package features exclusive, private jet travel with AirSprint Private Aviation. With 20 years of experience in helping discerning Canadians make the most of their time, travelers are invited to see the difference fractional jet ownership can make. As part of "The Origins of Spirits" packages, guests will fly on one of AirSprint's Embraer Legacy 450s . Setting the new standard for mid-size aircraft, the Legacy 450 offers a spacious and luxurious stand-up cabin with flexible and comfortable seating for eight passengers. While on-board, passengers can stay connected with state-of-the-art technology, including Wi-Fi, HD 17″ Monitor with Blu-Ray player, iPad and satellite phone, among others. With its coast-to-coast range, high cruise speed and unparalleled access to thousands of airports throughout Canada, the United States, Mexico, the Caribbean and Europe, flying aboard AirSprint's Legacy 450 is an ideal way to travel to your favorite destinations.
Available for booking and travel now through December 31, 2020, each package is curated especially and exclusively for each group of travelers. For all booking inquiries please email sara.basdeo@accor.com or call (416) 874-2709.
To learn more about Fairmont's immersive cocktail programs, including Classics Perfected, the brand's collection of beautifully balanced and delectable cocktails created by Tastemakers from Fairmont properties around the globe, visit www.fairmontcocktails.com.