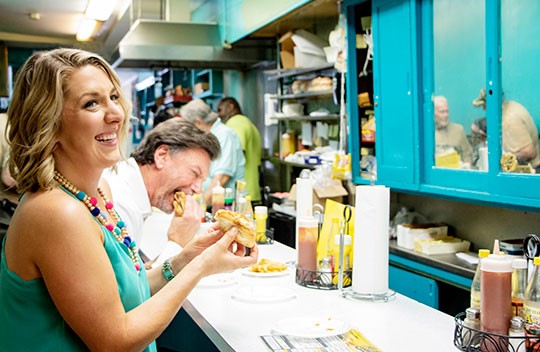 Believe me, in Alabama you won't go hungry! From barbecue that's so tender it falls apart in your mouth to French-inspired cuisine that will transport you to a whole new world, Alabama's culinary scene will not disappoint. And, if you like craft beer, the best is brewed here. 

One thing Alabamians know is barbecue, and we're not talking about the kind where you throw hot dogs and hamburgers on a grill. No, we mean truly authentic, cooked-to-precision barbecue pork, ribs and chicken: the kind you'd travel miles to eat. They  take barbecue so seriously that there are a number of festivals where the best of the best pitmasters compete to be the best of the best.   

Alabama also has world-renowned barbecue restaurants, some of which began from holes dug in a backyard during the 1920s. Then, there's the sauce, whether it is vinegar-based red or Alabama white, the sauce is just as important as the meat itself. 
Whichever Alabama town you visit, eating at the local barbecue restaurant or attending the local barbecue festival should most definitely be on your list of things to do.