Las Brisas Ixtapa, as well as the entirety of the Las Brisas Hotel Collection, and NIZUC Resort & Spa have provided some of their favorite recipes for your next holiday dinner party.
Cream of Green Bean Soup from Ramona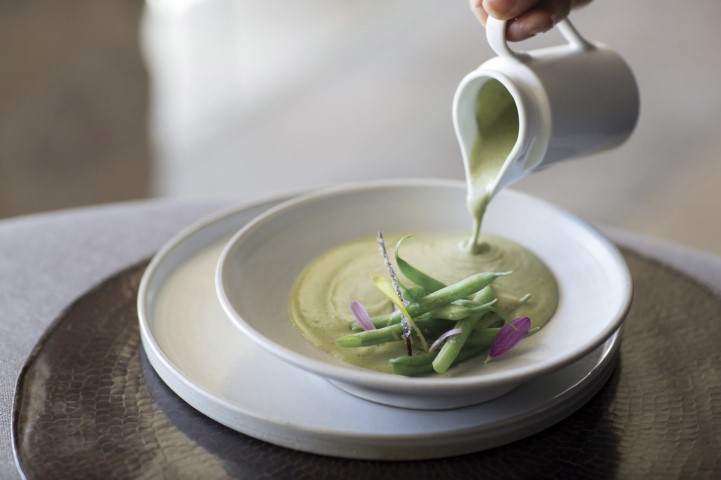 INGREDIENTS:
1 onion, roughly chopped
1 clove garlic, diced
3 T butter
1 lb green beans, ends trimmed
1/2 vanilla bean, sliced lengthwise
8 oz heavy cream
8 oz chicken or vegetable stock
salt & pepper
edible flowers, for garnish
INSTRUCTIONS:
Blanch the green beans in a large pot of boiling salted water for 2 minutes. Drain & shock in an ice bath. Reserve a handful of cooked beans to garnish.
In a large saucepan, melt the butter over medium heat. Sweat the onion & garlic until translucent, 5–7 minutes.
Scrape the seeds from the vanilla bean. Add the seeds & the pod to the pot along with the cream. Cook over medium heat for 3 minutes to fully infuse flavors.
Remove vanilla pod from the pot & add green beans & salt, to taste. In a blender, blend until creamy.
Serve in heated bowls, garnish with reserved green beans, sliced lengthwise, & edible flower petals.
Foccacia from Terra Nostra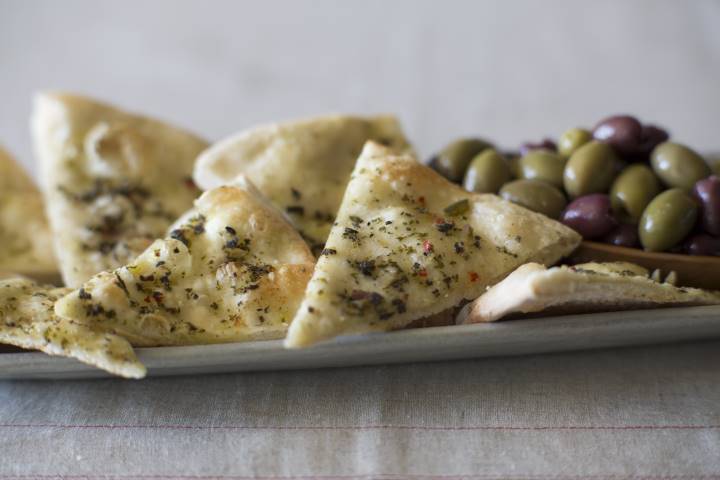 INGREDIENTS:
1000 g flour
350 g gen gluten flour
10 gr yeast
20 gr salt
100 ml extra virgin olive oil
700 ml water, depending on the humidity
INSTRUCTIONS:
Mix the two flours in water, dissolve the yeast, begin to mix the flours with the water and once it's mixed add the salt and the olive oil, as a suggestion put water in your hands so the dough won't stick.
Distribute the dough in an oven tray previously greased with olive oil. Once the dough has been distributed let it sit until it doubles in volume, when done press the dough with your fingers and add a little more water and olive oil.
 Lobster Ceviche from Ni Restaurant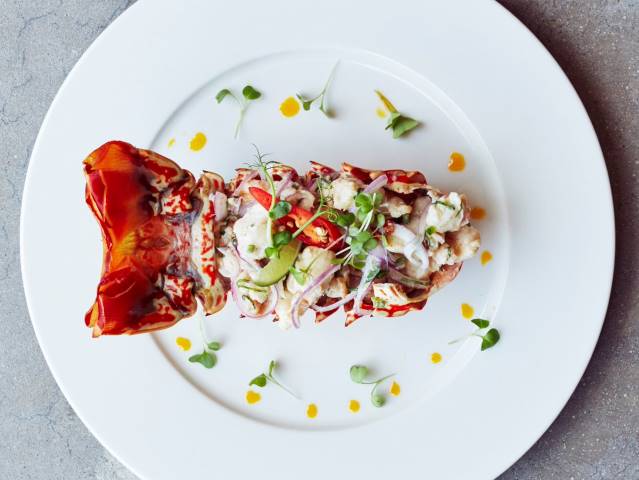 INGREDIENTS:
200 gr clean lobster pulp
100 ml vegetable oil
1 celery
1 ginger wedge
½ serrano chili
coriander
1 egg
1 lemon
fish broth
1 diced onion
INSTRUCTIONS:
In a pan fry the lobster pulp until golden brown and well cooked. Put aside and let it cool.
In a casserole cook the celery, ginger, serrano chili and coriander with the vegetable oil, cook at low heat until golden brown. Reserve and cool.
Blend the egg and the cooked vegetables at medium speed. Add the remaining vegetable oil little by little until a mayonnaise is formed.
Mix the lobster with the mayonnaise, add chopped coriander and serrano chili, lemon juice and seasoned with salt and pepper to taste.
Passion Tea Welcome Drink from Las Brisas Ixtapa
INGREDIENTS:
1 oz hot water
1 sachet chamomile
1 sachet peppermint
2 oz apple juice
¼ oz lemon juice
4 mint leaves
1 tb sugar
¼ oz grenadine
INSTRUCTIONS:
Prepare the Tea infusion with hot water.
Pour into a glass with ice and with the other ingredients.
Add crushed peppermint.
Tepache from Las Brisas Hotel Collection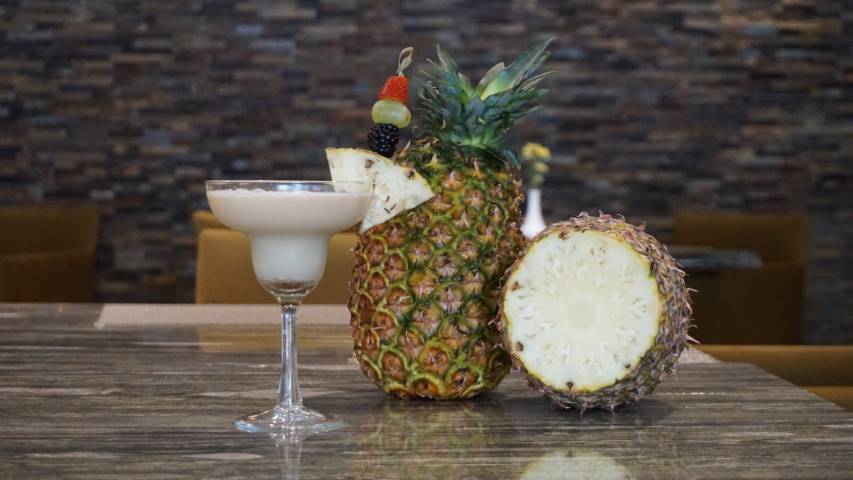 INGREDIENTS:
4 pieces pineapple peels
2 pieces cinnamon bark
2 whole cloves
5 liters water
500 g unrefined sugar (preferably piloncillo)
INSTRUCTIONS:
Combine all ingredients in a jar and let sit for three days.
Then strain and add ice to have a home-made tepache.
To make a Tepache Pina Colada:
Combine 3 ounces of the tepache, with an ounce of pineapple juice, with 2 tablespoons of grated coconut and your favorite rum.
Serve in a margarita glass and garnish with a fresh slice of pineapple.
For additional ambiance, turn on NIZUC's live beach cam so you and your guests can admire the paradise of their secluded beachfront escape, no SPF necessary!