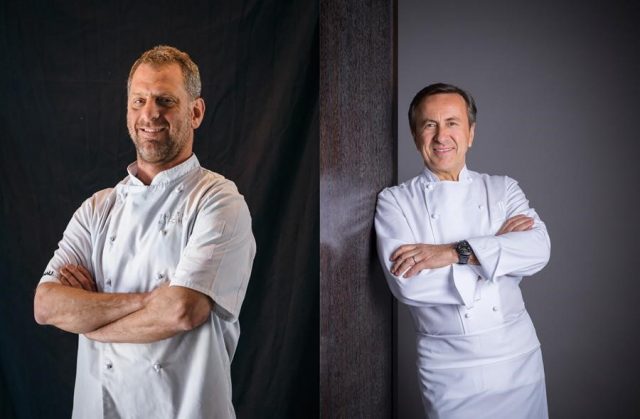 AFRICA'S icon Chef Luke Dale Roberts, has been invited to collaborate this year with Chef Daniel Boulud of New York City's famed Restaurant DANIEL. Now in its twenty second year, Chef Daniel will host "Citymeals on Wheels Sunday Supper", on Sunday 10 March, which brings together leading chefs from around the globe for an evening of cooking, laughing and fundraising.
Since its founding in 1981, Citymeals on Wheels has delivered 56 million meals throughout New York City's five boroughs. Each year, the organization prepares and delivers over 2 million weekend, holiday and emergency meals for more than 18,000 frail aged New Yorkers. 100% of the proceeds raised from the Sunday Supper go directly to the preparation and delivery of meals.
Apart from Chef Luke, Daniel Boulud who is Co-President of Citymeals on Wheels has invited Chef Pedro Bargero of Chila Restaurant in Buenos Aires, Chef Neil Perry of Rockpool in Sydney and César Troisgros of Troisgros in the Loire Valley, France.
Luke has created a new dish for the occasion featuring Butter Roasted Langoustine, Snoek Brandade, Lightly Smoked Snoek Extraction, Mushroom Jam, Black Truffle and Savoy Cabbage.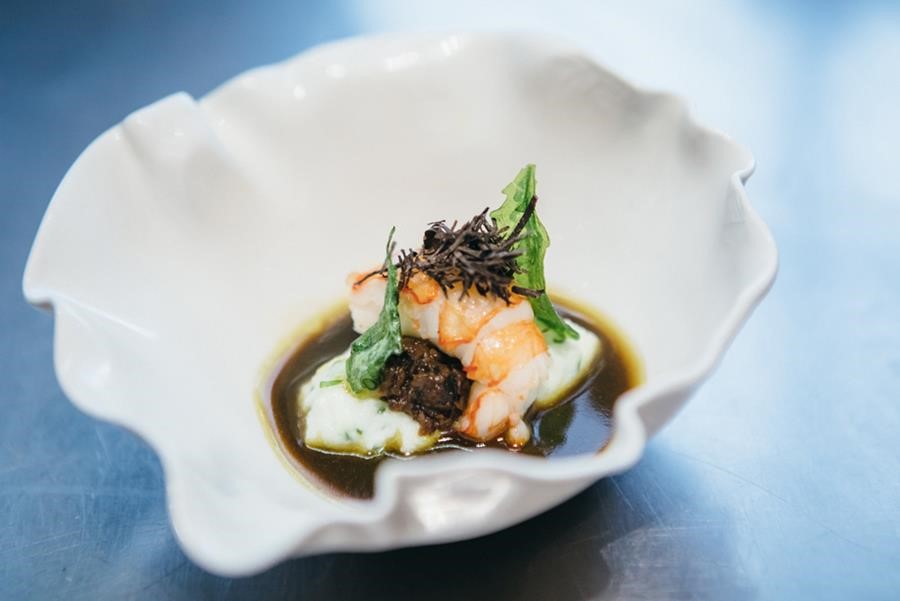 As a lead up to the grand supper for a great cause, Chef Daniel will host a Press lunch on Friday, March 8th at Restaurant Daniel where Luke and his fellow collaborators will be given the opportunity to showcase their respective signature restaurants and home country.
Back on home turf in South Africa, Luke and his wife and business partner Sandalene both played key roles last December in co-arranging, the inaugural Signature of Hope gala evening that was hosted at The Test Kitchen and raised just over R1.2 Million in funds in support of the Smile and Avela Foundation.
The 22nd Annual Sunday Supper at Daniel will be held on 10th March 2019 at 5:00pm local at Restaurant DANIEL, 60 East 65th Street, Manhattan.
To book a seat, visit Restaurant Daniel's website and click on Event: Sunday Supper.
For more information about Restaurant DANIEL visit www.danielnyc.com, follow on Facebook via @RestaurantDaniel and @DanielBoulud; Instagram via @restaurantdaniel and @DanielBoulud; and on Twitter via @DanielNY and @DanielBoulud.
Follow The Test Kitchen via @thetestkitchenct on Instagram and @TestKitchenCT on Twitter.
#Citymeals #SundaySupper #SundaySupper19 #lukedaleroberts
Looking for more great dining experience in New York City – Check out Marina Yoveva article "The 25 BEST Restaurants in New York City". The article also includes an interactive map!