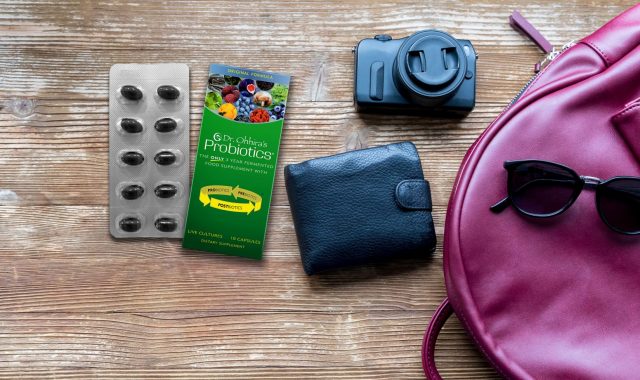 Not long before saying "yes" to Prince Harry, Meghan Markle posted a blog about her favorite travel essentials. Dr. Ohhira's Probiotics were on her short list.
"Always travel with a high strain probiotic and hydrate like you're dying of thirst," wrote Markle, showcasing the product and linking to the company's website. "This dynamic duo of probiotics and agua will keep your gut health in check and honestly stave off jet lag if you're globetrotting on your travails."
A reporter for Bustle unearthed this royal advice last month. It was not a paid placement and the probiotic company didn't find out about it for another 30 days. Suzanne Somers, Kris Carr, Melissa Wood and many other health-savvy devotees have made similar unsolicited recommendations of Dr. Ohhira's probiotics.
Dr. Ohhira's is a celebrity-and-healthcare-practitioner favorite due to its remarkable fermentation process and because it's the only probiotic supplement on the market today that is actually a fermented food, containing live cultures and postbiotics. Perfect for travel, its probiotic power is contained in a small capsule, and presented in convenient blister packs that DO NOT require refrigeration! "Goooo pro…biotics!" Markle says.