EXPERIENCES
The Forge: Lemont Quarries – Lemont, IL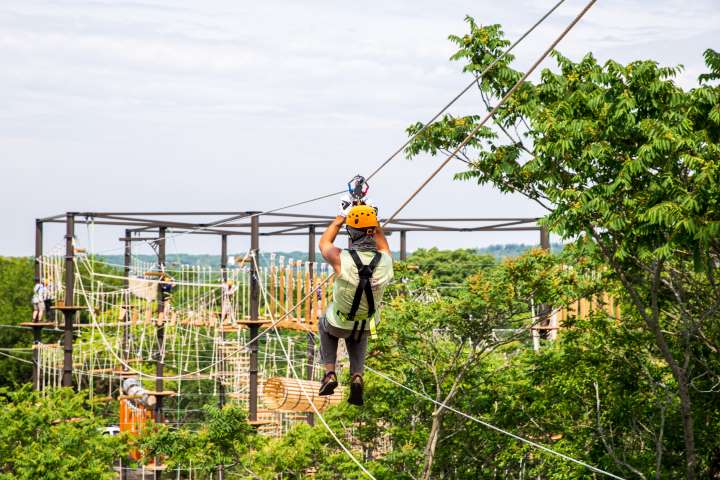 The Forge: Lemont Quarries is a newly-opened 300-acre outdoor adventure park 22 miles from downtown Chicago. Situated on historically significant land in the southwest suburb of Lemont, the purpose-driven park features a variety of activities for all ages and abilities. It includes the Eight Towers Adventure, the largest aerial adventure course in North America, four over-water ziplines, mountain biking skills courses and pump tracks, flatwater paddlesports including kayaking, canoeing and pedal boats, a dedicated kids' zone, a bouldering zone, five miles of running, biking and walking trails, as well as food service, a beer garden and amphitheater for concerts. To ensure the well-being of guests and team members, The Forge is implementing measures in accordance with the best practices and safety guidelines adopted by the outdoor recreation industry as well as guidelines presented by the state of Illinois and CDC. The team is committed to a variety of evidence-based strategies to keep guests healthy while enjoying the outdoors, including adhering to physical distancing guidelines, using personal protective equipment at all times, practicing proper hygiene and sanitation and disinfecting common and high-traffic areas. In addition, reservations must be made for all activities, to ensure physical distancing can take place throughout the park. 
Skydeck Chicago – Chicago, IL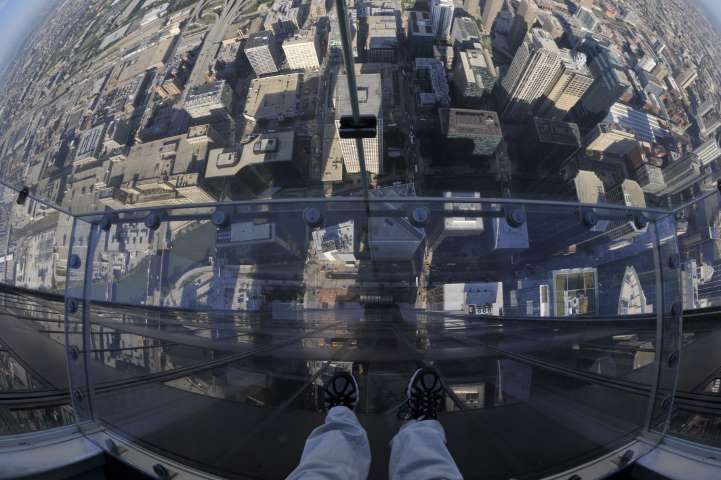 Located 103 stories atop world famous Willis Tower, enjoy breathtaking views spanning 50 miles and four states on a clear day. Step out on The Ledge, a series of glass floor balconies extending four feet from the building and take in the incredible birds-eye view of the city below you. For the time being, Skydeck will be open to the public Friday through Sunday and has recently announced a special ticket rate on Saturdays and Sundays from 8:30am to 9:30am at $22 for adults and $14 for youth. Reservations are available at www.theskydeck.com. Please note that the attraction is utilizing a timed ticketing system with limited admissions to manage capacity, is requiring face coverings for all visitors and team members, has adjusted floor plans to adhere to social distancing and is performing additional cleaning and safety measures that exceed the CDC requirements.
HOTELS
Bluefish Vacation Rentals – Harbor Country, Southwest Michigan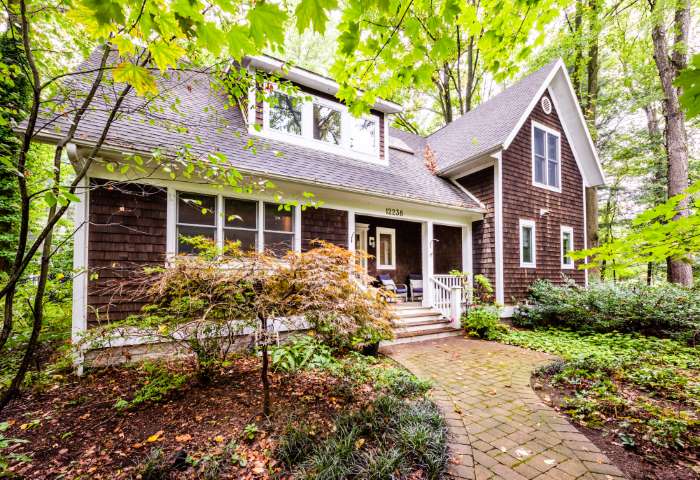 Bluefish Vacation Rentals is a full-service vacation rental company located in Harbor Country, Michigan. Family owned by Erika and Jason Milovich, who bring over 26 years in the vacation rental industry, the company boasts a portfolio of homes including 112 properties ranging from charming beachside cottages to elegant lakefront estates with accommodations for two to 26 guests. Bluefish provides high-touch property management and vacation planning expertise so guests can have an unparalleled getaway experience.
Named one of the "Best Places to Go in 2020" by Conde Nast Traveler, Southwest Michigan is worthy of all the hype. Blueberry farms, ocean-like beaches and several delicious dining options boasting local ciders, beers and wines can all be found in the beautiful Harbor Country. This piece of paradise is also extremely accessible and within driving distance from some major Midwest cities, just 90 minutes from Chicago.
Hotel Zachary, Chicago, IL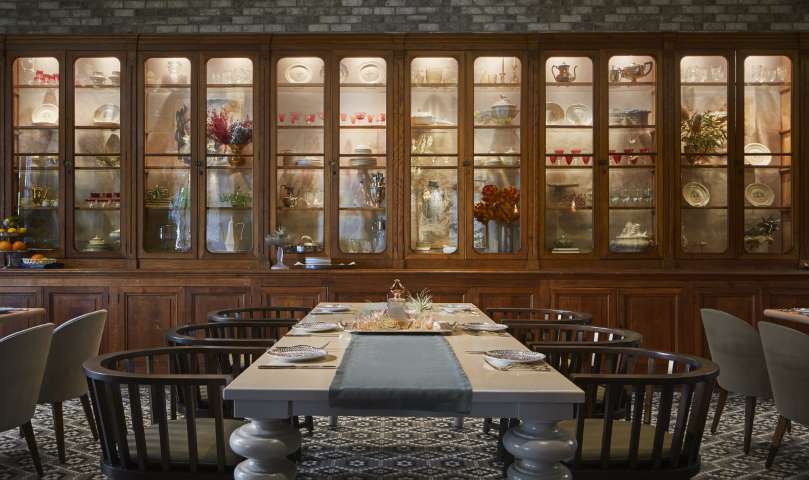 Hotel Zachary at Gallagher Way is a 173-room boutique hotel located in iconic Wrigleyville, the heart of Chicago's Lakeview neighborhood. Inspired by the designs of world-renowned Wrigley Field architect and Chicagoan Zachary Taylor Davis, Hotel Zachary is where history and style come together. From thoughtful amenities and artistic touches in every guestroom to locally-infused dining and signature cocktails, Hotel Zachary delivers a genuine Chicago neighborhood experience, whether you're a baseball fan, curious traveler or local in-the know. Although The Bar at Hotel Zachary will remain closed for the time being due to current safety restrictions, guests can find delectable dining options at local partners, including complimentary architect's blend coffee available to hotel guests each morning at West Town Bakery and Tap, Chicago's favorite tacos and margaritas at Big Star, lip-licking, Kansas City-inspired barbecue at Smoke Daddy, exclusive collaborative beers at Lucky Dorr, fresh oysters and rosé on the patio of Swift & Son's Tavern, and much more at Gallagher Way.