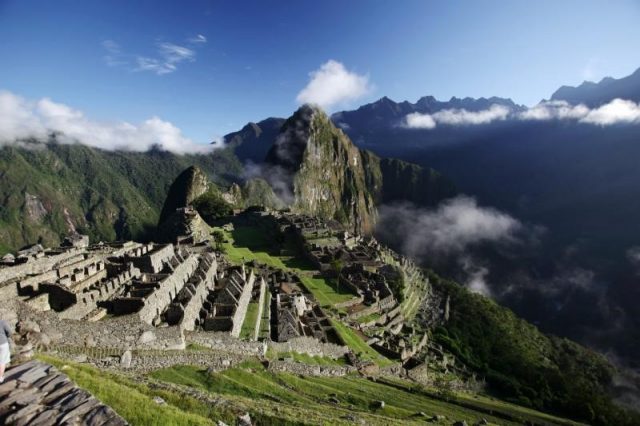 This year, travelers to world-acclaimed Machu Picchu, a UNESCO site, will need to comply with new entry rules designed to limit the impact of mass tourism.
Rules enacted last year focus on crowd control and preservation by imposing new regulations that include two different entry times: 6 a.m. to noon, or noon to 5:30 p.m. 
Other changes include:
You must enter with a licensed guide. Guides are available outside the Citadel and can take in groups of up to 15 people at a time.
Selfie sticks, tripods and drones are prohibited.
Backpacks & totes have a size limit: 16x14x8
No food or beverage is allowed, including alcoholic beverages.
Animals and baby strollers aren't allowed.
High heels and hard-soled shoes aren't allowed; soft-sole shoes like sneakers are recommended.
Tickets may be reserved at the official government website, http://www.machupicchu.gob.pe/.
Angie Clavijo, General Manager of Sumaq Machu Picchu Hotel (www.sumaqhotelperu.com), which sits at the base of the historic site, said the rules are designed to preserve the site for future generations. She explained, "In July 2007, Machu Picchu was named one of the new Seven Wonders of the Modern World. That announcement focused more attention on the destination and generated increasing tourism to the site, but the destination wasn't prepared to handle the influx of visitors."
Tourists should plan carefully to make the most of their "bucket-list" adventure, Ms. Clavijo said:
Reserve entry tickets in advance of your visit; the number of tickets issued daily will be limited.
Rather than trying to experience Machu Picchu on a day-trip, consider staying overnight and visiting the site on two consecutive days. You could explore the Citadel one day, and hike Huayna Picchu the next.
One of the best ways to experience Machu Picchu is with a Shaman. Sumaq Machu Picchu Hotel offers a Mystical Tour with a shaman and a guide, who explain the spiritual significance of the site as well as its history.
While Machu Picchu is the destination's star attraction, there is much more to see and do in Aguas Calientes and the surrounding area – particularly appealing to travelers who may not be up to a strenuous hike. For example, you can explore the beautiful Mandor Valley, following the trek Hiram Bingham took when looking for the City of the Incas. It features a variety of flowers, orchids and a waterfall – perfect for a picnic. There's also the Machu Picchu museum and the Butterfly House – a special favorite with children.
Take advantage of your time to learn more about the Peruvian and Andean/Incan culture. Sumaq offers a Peruvian tasting menu in their top-rated restaurant; indigenous spa treatments in their intimate Aqlla Spa; Pisco Sour and Ceviche demonstrations; and "Time for Andean Tales" – story time featuring hotel employees explaining Peruvian legends, myths and lore.