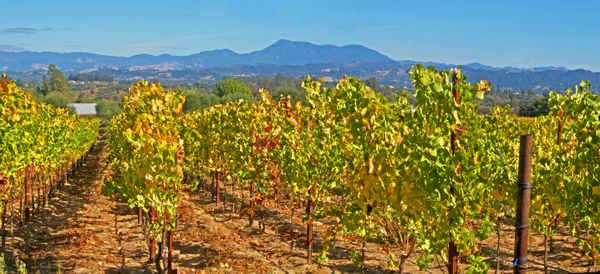 Sonoma County, California, is open for business and ready to receive visitors.
"We invite you to come see us." said Tim Zahner, interim CEO. "Come help us recover from the recent wildfires by allowing us to delight you with world-class hospitality, awe-inspiring views, and sensory experiences unlike any other. It's what we do best."
Enjoy the autumn in Sonoma Wine Country and harvest some special deals at romantic inns, world-class resorts, spas, wineries, culinary experiences, and more. For special offers, see www.sonomacounty.com/deals.
There are many ways to explore Sonoma County. Embark on an iconic California road trip along the famous Highway 1. Exploring the more than 50 miles of dramatic Pacific coastline that forms Sonoma County's western border is an experience that will take your breath away.
While farm-to-fork is considered a new trend, here in Sonoma County it's just called eating. Discover the destination's rich culinary reputation in a bite-sized two-day itinerary that serves up the best of the dining scene.
Focus on Sonoma County's northern section, home to rolling hills and small fertile valleys, premium wineries, and the towns of Healdsburg, Windsor, Cloverdale, and Geyserville. Discover wine gems throughout Alexander, Dry Creek, and Russian River valleys with an itinerary that includes classic wineries as well as bubbly new treasures.
These and other itineraries are available at www.sonomacounty.com/activities/trip-itineraries.
Fans of the area are urged to continue to support Sonoma County wineries, breweries, cheese makers, farmers, and local artisans. Purchases of items that were bottled in, made in, grown in, brewed in or otherwise came from Sonoma County help local families recover economically.
"We were here for your romantic weekend, a girlfriend's getaway, or that camping trip at the beach," Zahner said. "And Sonoma County is still here."