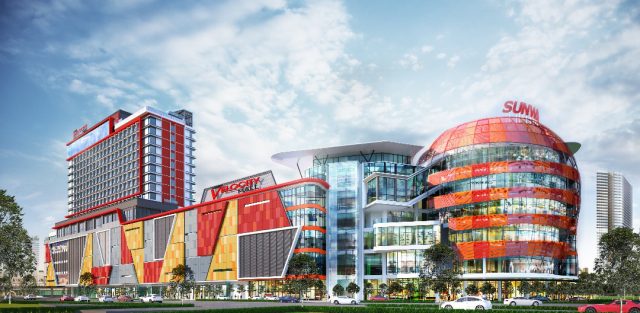 Sunway Hotels & Resorts, the hospitality division of leading Malaysian conglomerate, Sunway Group, announced that its 351-room Sunway Velocity Hotel will open its doors for operations on 20 September 2017.
Upon opening, the mid-market hotel will be the only transit-oriented, and the only integrated hotel within the Cheras vicinity.
The Hotel, with a gross development cost (GDC) of RM 146 million, is a 59:41 joint venture project between Sunway Berhad and Fawanis Sdn Bhd respectively.
Located within the heart of a vibrant transit-oriented RM 4 billion, 23-acre integrated Sunway Velocity Kuala Lumpur – the Sunway Velocity Hotel is one of the final synergistic additions to the premier shopping, dining and entertainment experiences of the Sunway Velocity Mall, the office towers, serviced residences and a sprawling two-acre central park which is within the development, besides the upcoming medical centre slated to open in 2019.
"We are confident that we will be able to operate at about 75% occupancy in the first year of the Hotel's opening taking into consideration the integration, the connectivity, the market size and our competitive pricing. Cheras is a mature market, with a generous business population especially in the trading and industrial segments. In addition to the ready catchment provided by the tenants of the office towers and healthcare tourists from the soon to be open medical centre within Sunway Velocity itself, we also anticipate welcoming visitors from the upcoming financial city of Tun Razak Exchange (TRX), Bukit Bintang City Centre development, and the KL City Centre," said Kelly Leong, Cluster Director of Operations, Sunway Hotels & Resorts.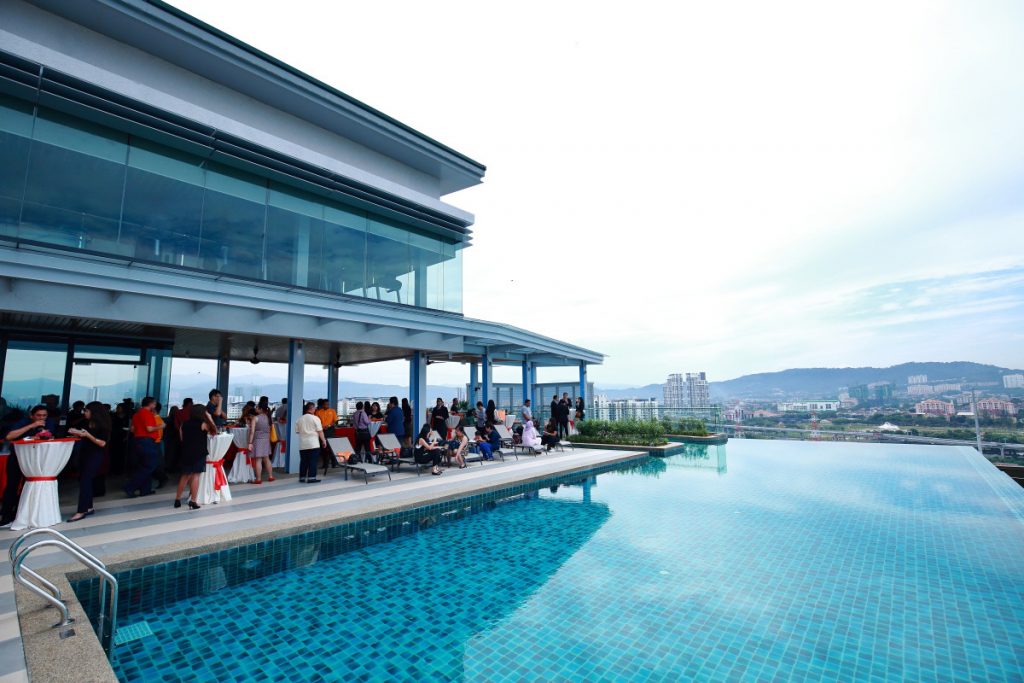 "For the Hotel, we anticipate about 60% corporate and 40% leisure base. In 2017 and 2018, we are expecting Malaysians to constitute 60% of our guests with the balance coming from Singapore, China and guests residing in the Asia Pacific region."
"The Hotel is synergistic to the now 96% occupied Sunway Velocity Mall which is welcoming 1.5 million visitations a month currently. Our guests will have access to over 500 retail stores, 150 food and beverage outlets, and a host of entertainment centres and recreational facilities, making it an ideal destination for travellers who prize convenience," he added.
In terms of connectivity, the hotel is linked directly to the Light Rapid Transit (LRT) and two underground Mass Rapid Transit (MRT) stations, Maluri and Cochrane. Through the MRT, guests will have easy access to the Bukit Bintang shopping district which is a mere two stops away, and KL Sentral which is five stops away, as well as other attractions nearby.
Sunway Velocity Hotel forms part of Sunway Hospitality division's RM 875 million redevelopment and expansion plans to its collection of hotels across Malaysia, Cambodia and Vietnam, which was announced and commenced in 2016. With the opening of the 351-room hotel, the Sunway Hotels & Resorts now operates a total of 11 hotels, nine of which are in Malaysia, bringing a total of 3,388 rooms under the hospitality division.
Sunway Velocity Hotel is connected to Sunway Velocity Mall via the ground floor into the Parkson Departmental Store, and at Level 5 into the Sunway Velocity's Commune Floor. The hotel will be the first of a new generation of hotels in the Klang Valley that is built without a "traditional" coffee house or an all-day dining restaurant. Later into the operations, the hotel will be building numerous strategic partnerships with the food and beverage tenants within the mall which includes catering meals to the hotel guests who will also be able to redeem added-value points through Sunway PALS, the Group's reward programme.
Sunway Velocity Hotel was designed by Sunway Design Sdn Bhd and will be managed by Sunway Hotels & Resorts.
The 16-storey hotel project took 25 months to complete. On 20 September 2017, the hotel will open with 121 rooms available. The remaining 230 rooms being made available progressively, with full inventory by 30 October 2017. In December 2017, the express café and the boardroom on level 5 will be open to guests.
Sunway Velocity Hotel features 351 guestrooms with a choice of three categories – namely Superior, Superior Plus and Superior Premier Rooms. The Superior Room, measuring 25 square metres in size, is the Hotel's lead-in room category with a total of 266 rooms.
Complementing its exterior, each room features bold geometric patterns and accented by hues of green, yellow and a dash of gold; and equipped with the essential conveniences for an effortless stay.
With a total of 67 rooms, the Superior Plus Room measures 27 square metres, and is designed in an authentic casual style for guests who are seeking additional space. The room sleeps up to three adults with an extra single bed (upon request). The 38 square metre Superior Premier Room is a spacious corner room that features a loft-like arrangement, offering an additional settee that pulls-out to a queen-sized sofa bed, accommodating up to two adults and two children or three adults in the room. There is a total of 18 rooms in this category.
Each guestroom reflects fresh details and textures with a contemporary functional design, welcoming guests with comfortable features and amenities such as complimentary Wi-Fi and wired broadband internet access, LED Smart TV, electronic safe, mini fridge and coffee and tea making facilities. Each guestroom features a complimentary "Snack-Tray" containing instant cup noodles, biscuits, and soft drinks, to satisfy late night or early-morning hunger pangs; replenished daily.
Other facilities available at Sunway Velocity Hotel include a boardroom that accommodates up to 12 persons in a boardroom style set-up, a 24-hour fitness centre and an outdoor infinity swimming pool. The hotel's express café is located on Level 5 which serves light snacks and refreshments for dine-in and take-away for between meals.