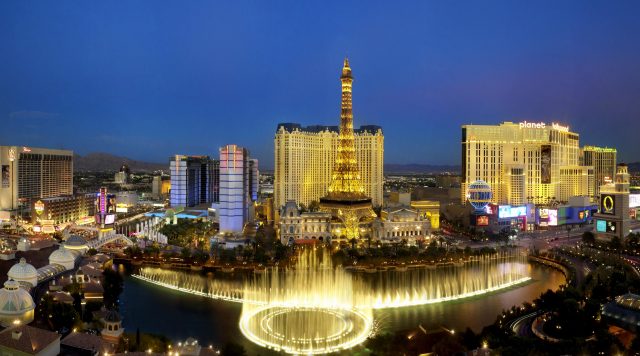 1. MGM Grand Hotel Casino – Las Vegas 5,690 rooms
When you see this hotel for the first time, your jaw will drop! It features four 30-story towers, massive video screens and while there are huge gold lions on the exterior façade, there are REAL lions waiting for you inside.
2. Luxor Hotel Casino – Las Vegas 4,408 rooms 
The unusual and undeniably unique pyramid is awe inspiring and as the 2nd largest hotel in the world, truly a modern marvel to behold.
3. Mandalay Bay – Las Vegas 4,341 rooms
With the addition of 1,118 rooms in the luxurious TheHotel wing, Mandalay Bay jumps up to #3 on the list.
4. Ambassador City Jomtien – Thailand 4,210 rooms
This amazing property occupies 40 acres of prime beachfront, is set amidst splendid tropical and truly cultural attractions.
5. The Venetian – Las Vegas 4,027 rooms
If you love the renaissance period, you will love the Venetian. This spectacle hotel is complete with gondolas, strolling musicians, and a total replica of St. Mark's Square.
<<the rooms are huge in this hotel, offering guests on average 700 square feet of space
6. Excalibur – Las Vegas 4,008 rooms
On the Las Vegas strip, this is a popular family location that is slightly more affordable than other big players in this area.
7. Bellagio – Las Vegas 3,993 rooms
If you are lucky enough to secure a room with a view of the fountains and water show, you are in for a real treat. This is one of the poshest hotels in Las Vegas.portugal
8. Circus Circus – Las Vegas 3,774 rooms
Bring your earplugs! This hotel is loud but perfect for your younger crowd, and very reasonably priced! <<famous for offering GREAT last minute and walk-in room deals
9. Flamingo – Las Vegas 3,565 rooms
Bugsy Siegel's desert dream, The Flamingo, has anchored the Las Vegas Strip since 1946. This casino resort has it all including a Wildlife Habitat and a 15-acre water playground.
10. Hilton Hawaiian Village – Honolulu 3,386 rooms
The perfect place for a Hawaiian getaway, this big hotel takes up 22 acres of beachfront property.