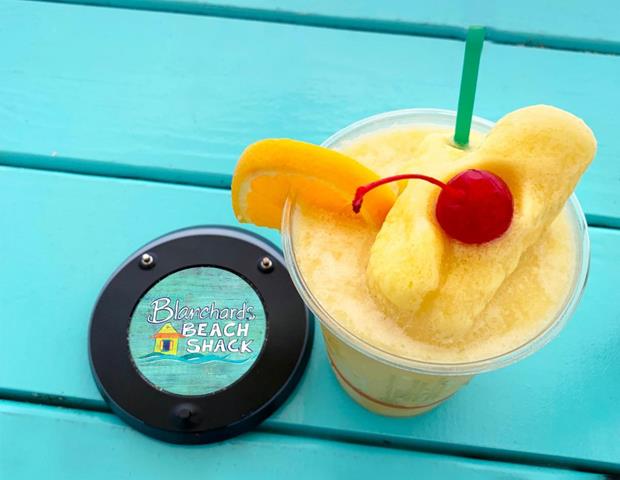 Anguilla's gastronomy scene has always led the charge in the Caribbean with incredible local dishes and refreshing tropical flavours. With only 70 square kilometres and over 70 fabulous eateries, it has more restaurants per square kilometre than Manhattan! Anguilla is known for unique and distinctive cuisine but there is one ingredient locals can't seem to get enough of: the tangy and delicious mango. You'll see odes to Anguilla's deep love of mangos all over the island through delectable dishes and cocktails where the flavourful fruit is the star.
Culinary duo Bob and Melinda Blanchard have long been creative culinary standouts in Anguilla and are responsible for concocting some of the most crave-able mango dishes available. The Blanchards have many recipes in their arsenal but if you really want to do as Anguillians do, you have to try their delectable mango colada. This simple and delicious recipe is the perfect summer refresher.
The Anguillan twist on a classic cocktail requires very little preparation making it ideal for your next spontaneous summer get-together. With only five simple ingredients and four easy steps, you can wet your whistle fast and transport your taste buds to the sunny beaches of Anguilla. When life hands you mangos, make mango coladas!
Ingredients:
(Serves 2)
2 cups Very ripe mango, cut into cubes
6 Tbsp Coco Lopez cream of coconut (or similar cream of coconut product)
¼ cup White rum
1 dash Fresh lime juice
2½ cups Crushed ice
*Mango wedges, for garnish
Instructions:
1. Slice very ripe mangos into ½ inch thick cubes on a clean surface.
2. Combine all five ingredients into a blender and blend at high speed until smooth and thoroughly combined.
3. Garnish each glass with a mango wedge.
4. Pour and enjoy!
Enjoy!!