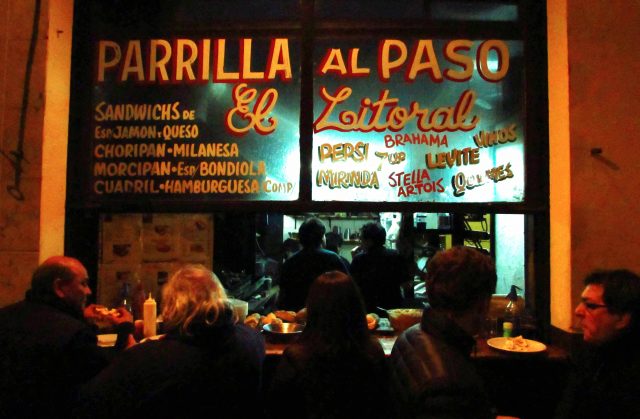 Buenos Aires is this year's Ibero-American Capital of Gastronomic Culture. As a result, the Tourism Authority (ENTUR) is organizing free monthly visits to discover the secrets and highlights of Buenos Aires' unique an ever-evolving culinary art scene.
The city of Buenos Aires is enjoying a special year with its designation as Ibero-American Capital of Gastronomic Culture. Tourists will now be able to join free tours alongside locals and get an insider's view of the city's restaurants and eateries, including perennial favourites and hot new discoveries.
The tours will take place on the third Saturday of each month at 5pm, each one focussing on a particular neighbourhood and theme, and accompanied by a different specialist. March's edition will be guided by the prestigious bartender Federico Cuco, a Buenos Aires celebrity and icon for the city's trendy young inhabitants.
Throughout the year tourists will be taken everywhere from traditional Spanish style taverns, Italian stone oven pizzerias, Argentine asado houses (the national style of cooking meat over red hot coal) and much, much more…all with an emphasis on understanding the history, evolution and preparation of each cuisine.
Gonzalo Robredo, Executive Director of ENTUR, said: "Gastronomic tourism is an area with huge potential for Buenos Aires. The city's traditional cuisine offer both world famous meat and dishes from immigrant communities. Most traditionally these have been Italian and Spanish with some other influences, but in recent years we have incorporated the best of Latin American cuisine, Japanese and more".
Mr Robredo added: "I believe that we are at a key moment which combines gastronomic development and technological evolution, leading to the constant creation of new dishes, and making Buenos Aires a true culinary leader in Latin America."
– See more at: https://www.traveldailynews.com/post/buenos-aires-tourism-authority-launches-free-gastro-tours#sthash.pVHx86xH.dpuf