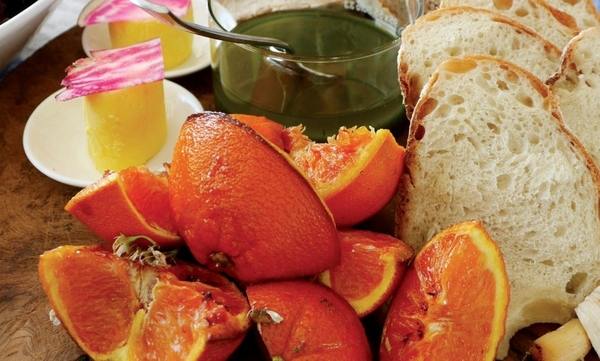 World Expeditions has announced a new series of gourmet-themed trips to some of the world's most delectable destinations.
From savouring the opportunity to learn sushi-making in the heart of Tokyo to taking a behind-the-scenes tour of a Peruvian market with a local chef or cycling through a winery in South Africa's famous Garden Route, the new tours have been specifically crafted to showcase the iconic culinary experiences of each region.
Launching in 2018, World Expeditions' new 'Food Lover's Journeys' range comprises the following five itineraries:
PERU | Food Lover's Peru
Peruvian chefs have taken the world by storm and this comprehensive itinerary provides the opportunity to find out what the fuss is all about: unveil the secrets of Peruvian cuisine through cookery classes and chef-escorted tours of local food markets in Lima, Cusco and Arequipa; learn how to make the iconic 'pisco sour' at a hands-on cocktail session; prepare your very own chocolate using locally grown 'cacao' beans; sample the Andean corn beer at a traditional 'chicha' bar and find out more about the highlands' cane alcohol at a local distillery; and visit the glistening Maras salt pans, used since pre-Inca times, followed by a picnic lunch by the river at the Sacred Valley.
Food Lover's Peru
JAPAN | Food Lover's Japan
Beginning in Tokyo and finishing in Osaka, discover the essence of Japan's culinary scene: enjoy a welcome dinner at a local 'izakaya (Japanese-style pub); explore Kappabashi Dogugai, a street full of shops specialising in kitchen ware and plastic food models, frequented by Tokyo's chefs; take part in sushi and soba noodles workshops and learn how to make traditional sweets using native fruit like 'mikan' (Japanese oranges); relish the freshness of a 'sake' (rice wine) tasting; experience a traditional 'matcha tea' ceremony; and go fishing for your meal (literally!) – the fish you catch will be served as lunch just the way you want it!
Food Lover's Japan

SOUTH AFRICA | Food Lover's South Africa
South Africa's credentials as an adventure travel destination are well established – but its vibrant and diverse culinary and wine scene is often overlooked: learn how to make 'rootis', fold 'samoosas', cook chilli bites and prepare a traditional Cape Malay curry; explore Bree Street, Cape Town's latest food and artisan hub, and sample some of the city's finest produce at the Old Biscuit Mill market; tuck in a hearty farm-style dinner at Oudtshoorn, the ostrich capital of the world; sip port wine at the fertile valley of Calitzdorp and explore the famous vineyards of Stellenbosch on a bike-and-wine tour; and indulge in a 14-course, pan-African 'taste safari' as your farewell dinner.
Food Lover's South Africa

VIETNAM | Food Lover's Vietnam
Vietnam's complex history shines through in the country's many styles of cooking and flavour combinations: visit a 'wet' market and sample local delicacies on a walking food tour in Hanoi's Old Quarter; pick locally grown plants and herbs at an organic farm; enjoy dinner at the innovative STREET Restaurant, which offers hospitality training for disadvantaged youth; savour fresh seafood on a cruise through Halong Bay's towering limestone outcrops; explore 'all things cocoa' in Vietnam's most famous chocolatier; and quench your thirst with a fresh sugar cane juice, an invigorating Vietnamese coffee or a refreshing beverage at a pioneering brewing company.
Food Lover's Vietnam

MOROCCO | Food Lover's Morocco
From Casablanca to Marrakesh, enjoy a fascinating introduction to Morocco's Berber-influenced cuisine and culture: look for spices in the colourful souks and choose the ingredients you will need for your cooking classes; dine al fresco at traditional restaurants; stop at a traditional olive oil press and surprise yourself with a Moroccan wine tasting; visit a ceramic factory and create your own pottery; explore the Valley of the Roses and find out more about the versatility of the palm tree; get a taste of traditional snacks and delicacies, from dates and 'sfenj', the local version of doughnuts, to ginger tea and sweetened mint tea.
Food Lover's Morocco

The 'Food Lover's Journeys' will also feature four itineraries in Europe – in Catalonia, on Italy's Francigena Way, on the Camino in northern Spain as well as the French Way of St James – through UTracks, World Expeditions' European division.